Salmon Fillet in Chive Sauce
320g
342 Cal
Item Code: 279
Fillet of salmon in a creamy chive sauce, served with a potato stack, green beans, broccoli and bok choy.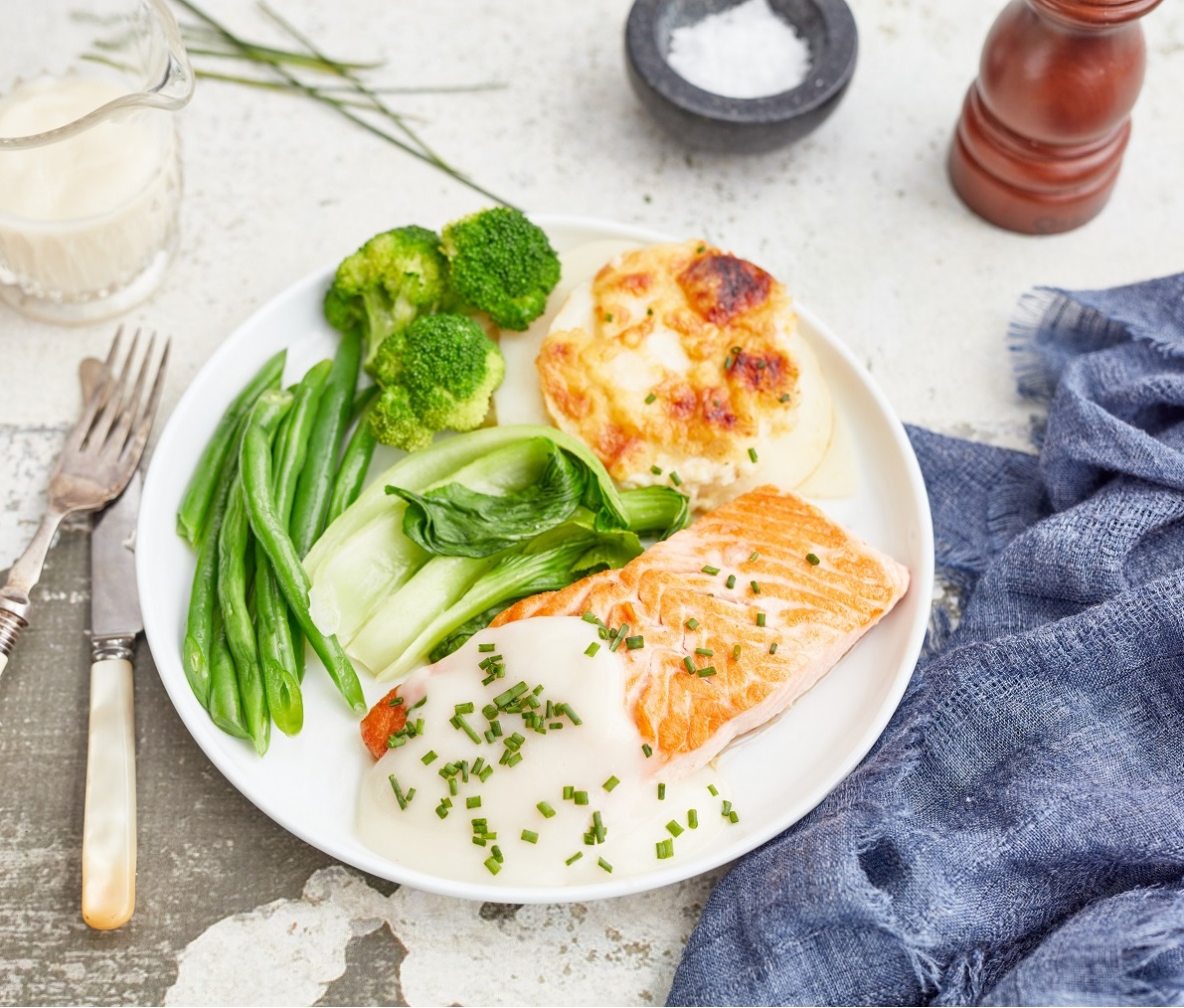 Salmon Fillet in Chive Sauce
Ingredient Information
Salmon 27%, potatoes, broccoli, Asian greens, fish stock, cream [geletine, vegetable gum, (407)]. green beans, chives 1%, modified maize starch, canola oil, lemon juice, pepper.
Nutrition
| | | |
| --- | --- | --- |
| Servings Per Pack – 1 | Quantity | Quantity |
| Serving Size - 320g | Per Serve | Per 100g |
| Energy | 1428 kJ | 446 kj |
| Protein | 29.5 g | 9.2 g |
| Fat - Total | 15.2 g | 4.8 g |
| - Saturated | 7.3 g | 2.3 g |
| Carbohydrates Total | 23.5 g | 7.3 g |
| - Sugars | 2.7 g | 0.8 g |
| Sodium | 782 mg | 244 mg |
| Fibre | 2.8 g | 0.9 g |
| Gluten | No Gluten Detected | No Gluten Detected |
Specifications
Product Code
279
Weight

0.32

kg
Calories
342
Dietary Requirements
Fat Reduced - FR
Salt Reduced - SR
High Protein - HP
Gluten Free - GF
High Fibre - HF

Meat Type
Seafood