Frozen meal delivery straight to your door!
Enter your suburb or postcode below to check the next delivery date for your area:
Gourmet Meals - Ready-Made Meal Delivery Gold Coast
Gourmet Meals is an Australian-owned and family-operated company based on the Gold Coast. First opening its doors in 1993, Gourmet Meals manufactures and distributes well-balanced, nutritious, and great-tasting snap frozen meals.
Gourmet Meals are prepared by internationally trained chefs, using only the finest and freshest ingredients. No longer do you need to worry about what to have for dinner each night; simply remove your Gourmet Meal from the freezer, heat, and enjoy!
Gourmet Meals are also available in selected independent stores such as IGA's, Foodworks, and other independent stores in both Queensland and NSW. Please see our store locator page for locations of stockists of our meals.
Alternatively, the meals can be picked up straight from our warehouse at 46/215 Brisbane Road, Biggera Waters, QLD 4216.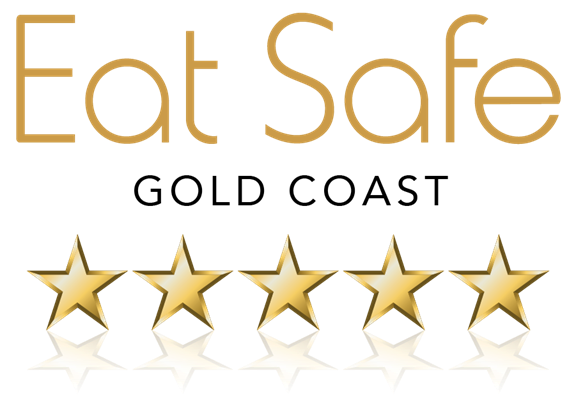 Healthy Meals, Delivered.
Gourmet Meals offers a wide range of nutritionally balanced and portion-controlled meals in regular lunch and large dinner sizes, as well as a variety of scrumptious desserts and wholesome hearty soups.
Healthy - Wholesome – Nutritious
Taste Great – Just Like Mum's Home Cooking
Australian Owned and Operated – Since 1993
Huge Variety of Gluten Free Meals
Competitively Priced
Healthy Eating Made Easy!
Simply order online or via 1300 112 122 today.
You Order
Select from our delicious and nutritious menu
We Prepare
The tasty meals are cooked by internationally trained chefs
We Deliver
Our friendly drivers deliver straight to your doorstep
You Eat
All you have to do is heat and enjoy!
Order Cut-Off Time!
Please be advised that we will require all orders to be placed by 4:00 p.m., 2 business days prior to your designated delivery day.

Check Your Delivery Day
---
Home Meal Delivery Across Gold Coast, Brisbane & Northern NSW
Gourmet Meals, an Australian-owned and operated business based on the Gold Coast, has been proudly serving satisfied customers since 1993. We specialise in crafting nutritious, mouthwatering, and individually portion-controlled frozen meals that not only tantalise your taste buds but also promote a healthy lifestyle.
Our commitment to quality and convenience extends across the Gold Coast, Northern Rivers, Ipswich, and the outer suburbs of Brisbane, all the way up to Caboolture. No matter where you reside, Gourmet Meals is dedicated to ensuring that every suburb within our service area enjoys our culinary delights.
Weekly Delivery: We've got you covered with weekly deliveries to your doorstep, so you can savour our meals without any hassle. Check your delivery day online.
Flexibility: At Gourmet Meals, we believe in putting you in control. There are no long-term contracts or commitments required. You have the freedom to place orders on a casual basis, tailored to your needs.
Affordable Minimum Order: To get started, all you need is a minimum order of $55. We've kept it accessible so you can enjoy our gourmet offerings without breaking the bank.
Delivery Fee: For your convenience, we charge a nominal delivery fee of just $8.50 with each order.
Pick-Up Option: If you're a Gold Coast local, feel free to save on the delivery fee and weekly schedule to pick up your order directly from our Biggera Waters warehouse.
Want to explore our delectable range in person before making a full commitment? Our delicious and wholesome meals are also available in the freezer sections of select IGA, Foodworks, and independent stores across QLD and NSW. Simply use our handy store locator to find the nearest retailer in your area.
At Gourmet Meals, we're passionate about providing you with convenient, nutritious, and delicious dining options. Whether it's our doorstep delivery service or our retail partnerships, we're here to make sure you can enjoy gourmet dining wherever you are.
NDIS Meal Delivery
At Gourmet Meals, we're more than just a meal provider; we're your culinary companions on your NDIS journey. As a registered NDIS Provider, we are deeply passionate about bringing the joy of delicious food to your table. Our outstanding selection of prepared meals are designed with your satisfaction and dietary requirements in mind.
Meal Delivery For The Elderly
If you've received approval for a Home Care Package, you may be pleasantly surprised to discover that you're eligible to enjoy the convenience of prepared meals delivered right to your doorstep. For those mindful of portion sizes and calorie intake, our meals are portion and calorie-controlled, allowing you to maintain a balanced diet effortlessly.
Weekly Meal Delivery For Anyone
Our commitment to culinary excellence and convenience extends to everyone, whether you're an individual seeking a weekly meal solution, a family looking for effortless dining, or a professional with a busy lifestyle. Each dish is carefully balanced to provide you with the essential nutrients you need for a well-rounded diet.
Gourmet meals is excellent. I'm a registered nurse and I recommended this to all my clients that need prepared meals. I know that the meals are well balanced and portion controlled which is important...
Laura
, Seventeen Mile Rocks
Reviewed on 7th February 2021
I have to say thank you for creating tasty meals that are gluten free! Since developing a gluten and wheat issue, it's certainly woken me to the fact that it's a lot harder to enjoy food due to the...
Shell Kaz
Reviewed on 25th March 2021
Gourmet Meals has changed my life. I am unable to prepare meals now, and thought a frozen meal would be fairly ordinary, like the supermarket version. I couldn't have been more wrong! These meals are...
Alannah
, Ballina
Reviewed on 2nd February 2021