About
Gourmet Meals, a Gold Coast based, Australian owned and operated business, has been successfully operating since 1993. The company manufactures and delivers healthy, nutritious and great tasting, individually portion-controlled frozen meals all over the Gold Coast, Northern Rivers, Ipswich, and outer Brisbane suburbs right up to Caboolture. Every suburb is serviced once a week. There are no contracts, orders can be made on a casual basis, and all that is required is a minimum order of $55 and a delivery fee of $8.50.
The delicious and healthy meals are also available in the freezer section of selected IGA's, Foodworks and independent stores right around Australia, so if you just wanted to try a couple of meals before placing a full order, look up your nearest retailer on our store locator on this website.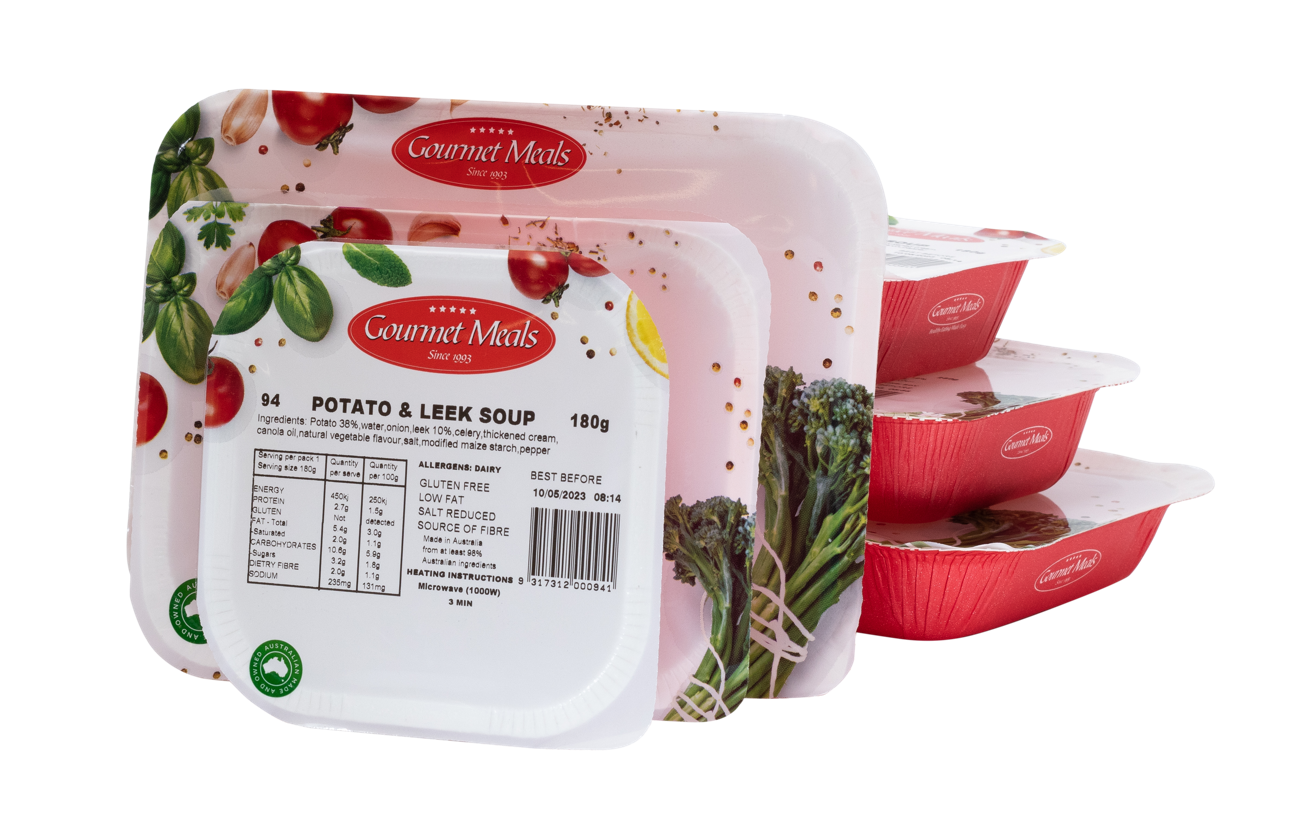 Gourmet Meals offers a wide range of nutritionally balanced and portion controlled meals in regular lunch and large dinner sizes, as well as a variety of scrumptious desserts and wholesome hearty soups. We have a large variety of gluten free meals and other dietary requirements are catered for as well with a large number of fat and salt reduced, high fibre and high protein, meat free and dairy free options on offer.
The "gourmet meals" are prepared by professional, internationally trained chefs who are passionate about using only the finest and freshest ingredients. No added colours, flavours and preservatives are required, as the meals are snap-frozen to ensure the quality is maintained and all the nutrients and flavours are preserved naturally. Gourmet Meals has a very strict HACCP program, where the highest of food standards are adhered to at all times.
So, if you want to start eating a healthy, nutritious and tasty diet, Gourmet Meals are a great convenient solution for those people who are time poor and therefore too busy, or, for those who are no longer able, to cook for themselves. Delivered straight to your doorstop, or alternatively to your place of work, there is now no easier way to be on track to a healthier and happier you. Check what day we deliver to your suburb by clicking here. Eat healthy, live happy!