Fried Rice
160g
222 Cal
Item Code: 107
Fried rice with bacon, vegetables and a touch of soy.
*This product is priced incorrectly on our menu. $3.70 is the correct price for 107. Fried Rice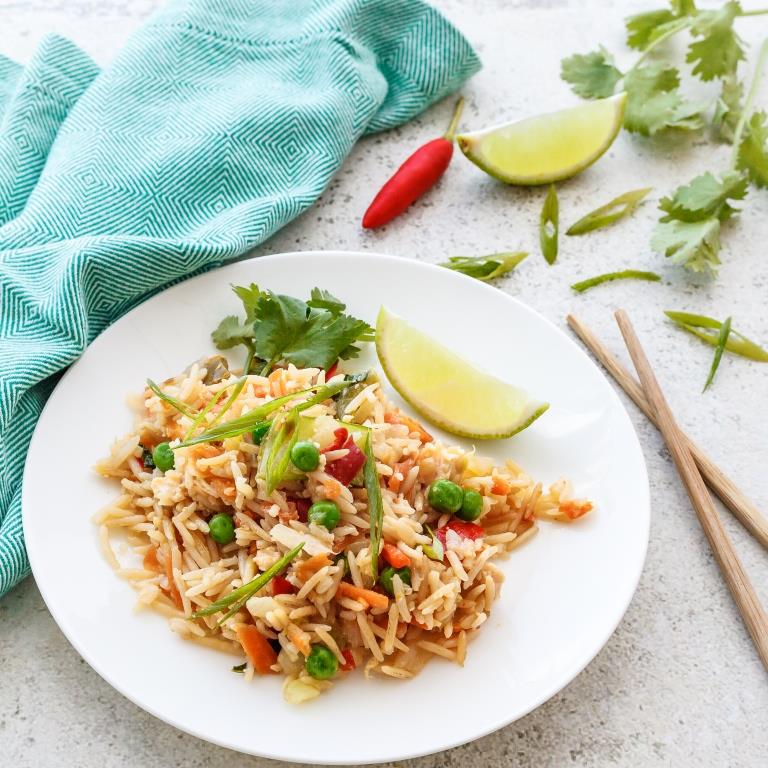 Fried Rice
Ingredient Information
Basmati rice, cabbage, bacon [preservative (250)], carrots, onion, peas, whole eggs, barbeque sauce, canola oil, garlic, butter, soy sauce, brown sugar, salt. 
Nutrition
Servings Per Pack – 1
Quantity
Quantity
Serving Size - 160g
Per Serve
Per 100g
Energy
927 kJ
579 kJ
Protein
6.5 g
4.1 g
Fat - Total
4.5 g
2.8 g
- Saturated
1.2 g
0.8 g
Carbohydrates Total
37.4 g
23.4 g
- Sugars
2.8 g
1.8 g
Sodium
284 mg
178 mg
Fibre
2.0 g
1.3 g
Gluten
No Gluten Detected

No Gluten Detected


Specifications
Product Code
107
Weight

0.16

kg
Calories
222
Dietary Requirements
Low Fat - LF
Salt Reduced - SR
Gluten Free - GF
High Fibre - HF

Meat Type
Pork