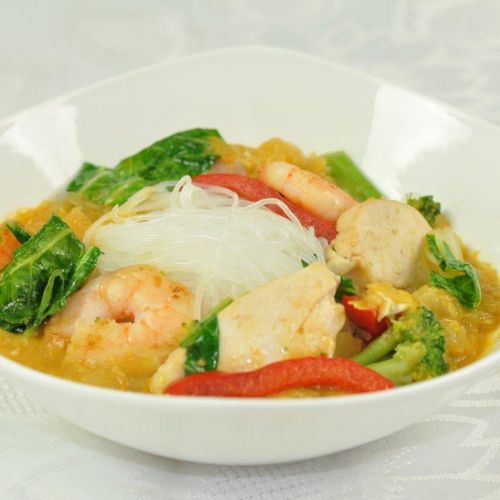 It's hard to change your lifestyle and eating habits, especially when you feel that you have a restricted amount of food to choose from in order to stay healthy.


Sure, there are loads and loads of foods that you shouldn't eat when you're trying to get your health back on track, but that doesn't necessarily mean there aren't plenty of healthy meals that you can eat.


At Gourmet Meals, our meals are calorie controlled, good for you and taste great.


Examples of our meals include chicken curry, beef rissoles, chicken mango, peppercorn beef, spaghetti bolognaise, beef stroganoff and turkey chicken stir fry. We also offer others taste temptations such as chilli con chicken, corned beef, chicken and prawn laksa, beef tagine, pork roast, barramundi and cottage pie.

The wide variety means you don't have to eat the same things week after week.

This variety is so incredibly important in helping you achieve your goals, because if you feel bored and dissatisfied with the food you're eating – you are more likely to cross back over to the dark side and binge, or eat unhealthy food.
Having a wider range of healthy alternatives helps you stick to your diet goals and kick all of your bad habits to the kerb once and for all.

Check out our meals today to discover our wide range of options, all of which, have no added preservatives, no artificial flavours and colours, and are 100% gluten free.
Tags: Meals Delivered, Gluten Free Meals Delivered
Related Articles