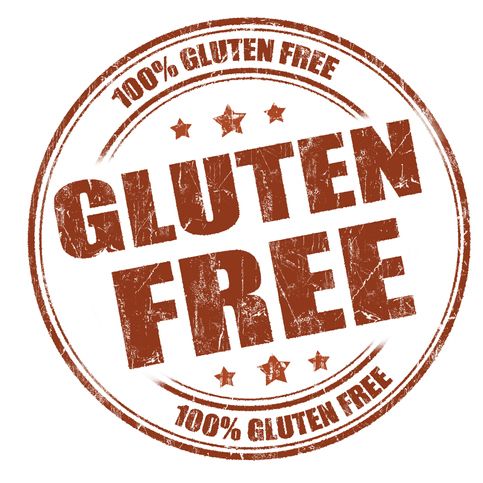 At Gourmet Meals, we pride ourselves in having a huge range of quality meals that are gluten-free.
Having a reputation to uphold after having been in business for 28 years, we are still as meticulous as ever in ensuring that our entire production area is completely free from gluten when these meals are produced in order to provide peace of mind to customers with Coeliac disease, gluten sensitivities or intolerances.
The Gourmet Meals are made under the guidance of a team of internationally trained, 5-star chefs according to the strictest of Food Safety guidelines. The portion and calorie-controlled meals come in large and regular sizes, soups and desserts, and are all salt and fat-reduced, high in fibre and protein. "The snap-frozen meals taste just like good old-fashioned cook up", say our customers, and they love the convenience of having such a variety of great-tasting gluten-free meals on hand in their freezer to enjoy whenever they wish, and at such competitive prices too!
If you are a Coeliac or intolerant to gluten, please always check the label. While the declaration of gluten-containing grains has long been a mandatory requirement of food labelling, recent changes to labelling legislation aims to make allergen labelling clearer and more consistent for consumers.
"Proposal P1044 was gazetted on 25 February 2021 and will require food labels to use certain terms to declare the presence of allergens in a specific format and location on food labels. In our case, wheat, rye, barley and oats will be the terms specified for use in the ingredient list. An allergen summary statement ('contains' statement) will now also be mandatory; 'gluten' will be listed in the contains statement, if present".
At Gourmet Meals all the meals are clearly labelled according to the latest legislation, so please be sure to check the ingredients list, the nutritional information panel, as well as the allergen statement.
Coeliac Australia will be raising awareness about the disease commencing 12th March to the 20th March. Their aim this year in particular is to talk about the relatively low coeliac disease diagnosis rate in Australia. It's estimated that 80% of people don't know they have it, to read more about this year's campaign see here.
Tags: Coeliac Awareness Week 2021, Coeliac Disease, Gluten-free Vs Coeliac, Gluten Intolerance, Gluten Sensitivities, Gluten-free Meals Delivered, Meals For Coeliacs,
Related Articles