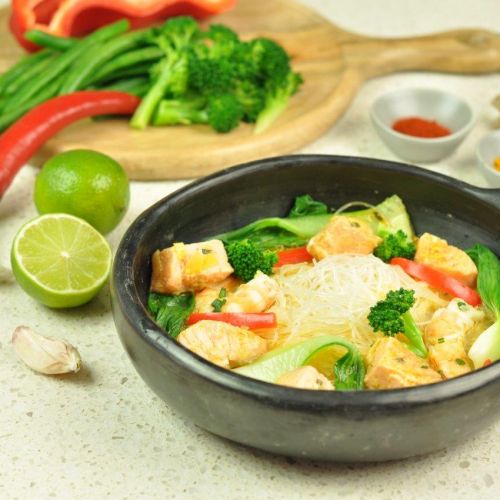 People are convinced that 'fresh' food is the best and only option when it comes to eating healthy. But that's not always the case.

If you have the time to buy fresh food from the markets or shops throughout the week and prepare your own meals each day and night – then yes, fresh fruit and vegetables are extremely beneficial for maintaining a healthy and balanced diet.

But stocking up on fresh produce can have its downfalls when you work full-time and don't have the time or energy to cook wholesome meals each night. Often you'll find yourself throwing away perished foods because you didn't use them up while they were still fresh.

If you're time-poor and you want a nutritionally balanced and calorie controlled diet, it's time to understand why frozen foods are not always the enemy.

Highly processed frozen foods, which are commonly found in the supermarket, are precisely why many people have that perception that all frozen foods are bad. But freezing meals that were healthy and wholesome meals to begin with is a great way for the food to maintain its nutritional integrity.

Gourmet Meals are snap frozen in order to retain all their freshness, nutrients, and flavours. They go straight from the pot to the blast freezer in order to stay fresh without the need for any added preservatives, flavours or colours.

All of our meals are free from gluten and additives, and the act of freezing simply leaves the goodness intact – ready for you to take advantage of once you heat them up to eat.

In today's busy society when you don't have time to cook, you need a healthy alternative to takeaway each week that won't have you wasting store-bought groceries that expire at a rapid rate.

Gourmet Meals has a varied menu filled with great tasting meals that are just like home cooking and can deliver them straight to your door.

Check out our menu today and enjoy the goodness of wholesome meals you've been yearning for.
Tags: Frozen Meals, Snap Frozen, Frozen Meals Delivered, Gluten Free
Related Articles