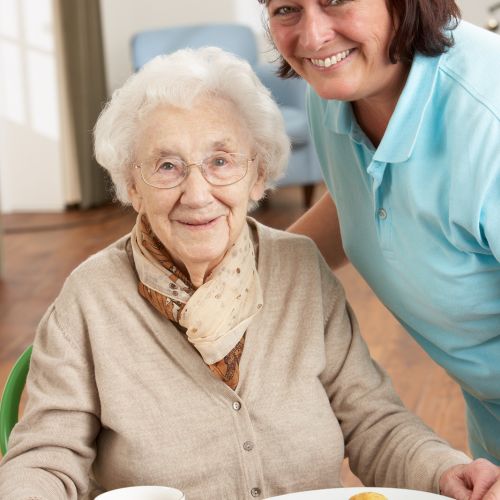 Very few seniors notice that their dietary requirements change with age and as a result, they could be unknowingly malnourished, underweight, or increasing their risk of chronic disease.
Not only is it increasingly a concern for the ageing population, but there are few effective solutions to assist the elderly in turning their health around and preventing malnutrition.
Most seniors strive to stay at home independently for as long as they possibly can – but this could in fact be their undoing.
People aged over 65 require foods high in protein, energy, and nutritional value to ensure for optimal health and wellbeing.
Having access to, or cooking their own healthy and well-balanced meals each day can prove difficult for seniors at home on their own, which often leads to malnutrition and poor health.
Moving into a care facility with staff preparing meals daily is not necessarily the answer either, with studies showing up to 80 per cent of elderly people in aged care are in fact malnourished themselves.
Fortunately, the solution is simple – seniors stay at home where they want to be, and have wholesome and healthy meals delivered right to their doorstep.
While the nutritional needs of over 65s can be highly variable, seniors can have peace of mind knowing they're meeting their daily dietary requirements with Gourmet Meals.
Gourmet Meals has a varied menu filled with great tasting meals that are nutritionally balanced, calorie controlled and just like home cooking.
Our meals are snap frozen in order to retain all their freshness, nutrients, and flavours. They go straight from the pot to the blast freezer to eliminate the need for added preservatives, flavours or colours.
All of our meals are free from gluten and additives, and the act of freezing simply leaves the goodness intact.
Check out our menu today to discover the delicious meals that can be delivered straight to your door at a competitive price.
Tags: Seniors Nutrition, Frozen Meals
Related Articles