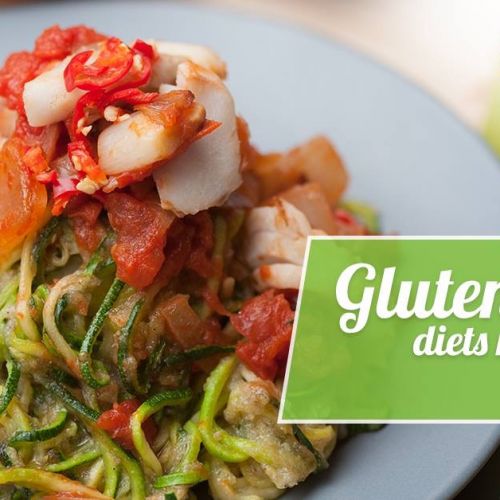 An increasing number of Australians are turning to gluten free diets by choice, simply because it makes them feel better.


But for many, the gluten free lifestyle is an absolute necessity due to intolerances and sensitivities.


Whether it is by choice or necessity, it is quite a challenge to avoid foods containing gluten – it's particularly exhausting for those with intolerances preparing meals every day with extreme precaution to avoid any trace of gluten coming into contact with their food.


Fortunately, Gourmet Meals has made it easier than ever to live a gluten free lifestyle.


For over 20 years!, we have been meticulous in ensuring that not only our meals, but also our entire production area is completely free from gluten. (we only started going completely gluten free about a year ago-we have been in business for 23 years)


Now you can have such a huge variety of ready-made meals delivered to your door, and have peace of mind knowing that you won't have any negative reactions.


We understand that trying to keep your meals interesting, tasty, and healthy can be a constant challenge when you have a gluten free diet, and often you feel limited with what you can have.


That's why Gourmet Meals provides you with a wide range of delicious meals that are nutritionally balanced, and taste just like home cooking.


Not only is there a great variety of meals to keep you satisfied, but you can use our meals to maintain or lose weight in a wholesome and healthy way.


Check out our menu today to discover the wide range of gluten free meals that can be delivered straight to your door at a competitive price.
Tags: Gluten Free Made Easy, Easy Gluten Free, Gluten Free Meals Delivered
Related Articles