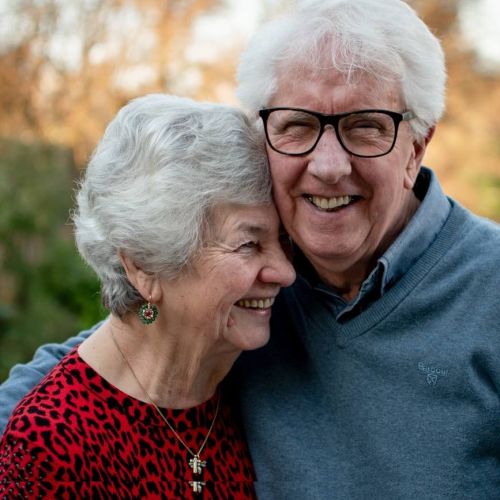 Cool weather, warm clothes and cuddle time—there are plenty of things to look forward to in winter! But whilst the colder months might be a good time to relax and have some downtime, we should not forget that it is also the season to boost our immune system and nurture our body to survive winter allergies, colds, and the flu.
To make sure you can enjoy all the activities the season brings, we have put together five tips for staying healthy during winter:
1. Drink plenty of water. It is more difficult to notice that your body has become dehydrated during the colder months. That's why it's important to drink water throughout the day. Staying hydrated can also strengthen your immunity naturally.
2. Stay active. The winter season can be a challenging time to stay active, but exercising in winter actually has surprising benefits. It increases endurance, burns more fat, and keeps you from getting SAD (seasonal affective disorder). You may talk to your doctor or a healthcare professional on how you can stay active indoors or out.
3. Practice good hygiene. Wash your hands frequently. It is the best way to protect yourself from catching illnesses. You are also helping in reducing the spread of the flu, colds, and other viruses this way.
4. Get some vitamin D. It is still possible to get some sun in winter! For extra vitamin D benefits, get moving outdoors. This is also a great mood boost when you've been cooped up inside all day.
5. Eat immune-boosting foods. A healthy, balanced diet plays a vital role in staying well. Pay particular attention to getting enough vitamin C, Zinc, and iron to improve your ability to fight off infections.
Introducing Our New Winter Menu 2022
Dine out less and stay cosy at home with these delicious, heart-warming dishes from our winter menu!
Honey Mustard Chicken - Pieces of tender chicken thigh in a honey mustard sauce with diced veges, roasted potato, and sweet potato
Cajun Barramundi and Prawns - Barramundi fillet and prawns with a tomato sauce, rice, asparagus, broccoli, and green beans
Creamy Beef Patties - Beef patties in a creamy mustard sauce served with mashed potato, beans, and broccoli
Check out MORE of our winter flavours here—available until the end of August only or until stocks last.
Stay warm, everyone!
Tags: Gourmet Meals, Healthy Food Delivered, Healthy Winter Food, Winter Menu, Winter Meals, Healthy Winter, Staying Healthy In Winter Time, Heart-warming Dishes, Winter Flavours, Cool Weather Meals, Immune-boosting Foods, Honey Mustard Chicken, Cajun Barramundi And Prawns, Creamy Beef Patties
Related Articles