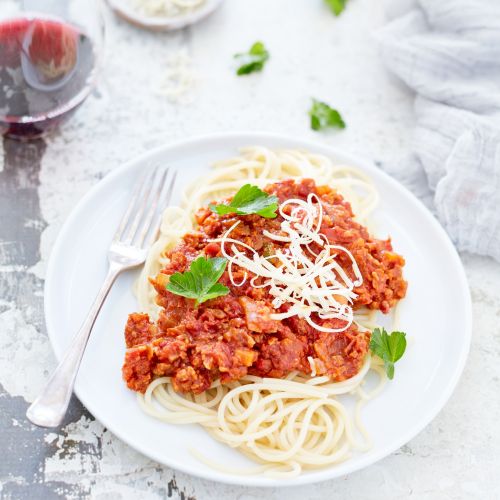 Gourmet Meals has always been proactive in offering an extensive variety of different dietary options such as gluten-free meals, as well as dairy free, salt reduced, low fat, high fibre and high protein meals, in order to cater to the many dietary requirements of our customers. In a continued effort to keep up with the ever-evolving needs of our clientele, we are pleased to announce that Gourmet Meals now also offers a large selection of vegetarian and vegan options with a new-look menu!
Research shows that eating either a vegetarian or vegan diet can provide many health benefits, including reducing body weight, lowering cholesterol levels, and decreasing the risk of cardiovascular disease. However, it is important for vegetarians and vegans to plan their meals well to ensure that they are still meeting all of their nutritional requirements.
People who don't eat meat, are perfectly able to obtain all the nutrition that they need from their diet, if, they make sensible food choices. With this in mind, we made it a goal to diversify our menu so as to incorporate vegetarian and vegan-friendly options, while still retaining many of our old-time favourites.
Our chefs have been busy in the kitchen. And we're excited to share it with you!
Introducing… some of our new vegetarian and vegan meals—
Spaghetti Veganaise – a delicious vegan alternative to spaghetti bolognaise with leek, zucchini, and eggplant
Creamy Meetballs – vegan "meet" balls in a creamy mustard sauce served with mash, beans, broccoli, and carrots
Vegetarian Parmi – a vegetarian parmi with a rich tomato sauce and cheese, potatoes, carrots, cauliflower, and broccoli
Mushroom Casserole – a tasty cream of mushroom casserole served with mashed potatoes, spinach, and carrots
Coconut Dahl - a flavoursome red lentil dahl made with coconut milk, basmati rice, spinach and mango chutney
Brown Rice Vegi Patties – brown rice and vegi patties in a chundky tomato based sauce with a potato/sweet potato stack & green beans
Vegetable Bake – Mixed garden vegetables baked with egg, milk and cheese, so tasty healthy and delicious!
These meat-free recipes are perfect for those people who want to stick to a vegetarian/ vegan diet but are struggling with what to cook or don't have enough time to shop and prepare. No need to eat veggie wraps for lunch for a whole week! Check out our downloadable menu here so you can plan your plant-based meals for the next seven days and keep meal times interesting as well.
Tags: Vegetarian Meals Delivered, Frozen Vegetarian, Healthy Meals Delivered, Gluten Free, Gluten Free Meals, Meat Free Meals, Plant-based Meals
Related Articles