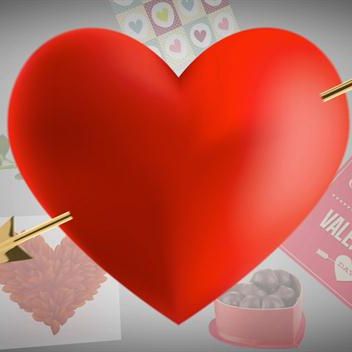 Valentine's Day is fast approaching, and it can often pressure people into buying short-lasting gifts, like flowers or chocolates, as a token of their love.
But when you move away from the clichés, there are many meaningful gift ideas to really express how much you care about your loved ones.
By now, everyone has had "eat healthier" in their New Year's resolutions at least once (or several years in a row), but come February it seems old habits slip back.
It's truly hard to make changes that will stick - especially when one person in the relationship might not be as committed to the healthy eating or 'dieting' as the other.

As an expression of your support, why not help your loved one by seeking out healthy choices that taste just like home-style cooking - so you'll both enjoy them - while still opting for lighter and calorie-controlled meals.

Gourmet Meals has a wide range of great tasting meals that are salt-reduced and fat-reduced, high in fibre and protein, 100% gluten free and can be delivered directly to your door.

Why not surprise your loved one with a gift certificate so they can choose their favourite meals online?

Or, if you place an order before Valentine's Day with a minimum spend of $60*, you'll receive TWO FREE desserts so you can share a sweet with your loved one.

Keep in mind, Valentine's Day doesn't just have to be about your partner, but it can also be a great reminder to your family and friends of just how much you love them.

Gift certificates can be a really thoughtful gift, particularly for elderly relatives who may not be cooking as often as they used to, family and friends who are ill or have recently had an operation, or even new mothers who are scrambling for time and energy to prepare wholesome meals each day.

All of our meals are packed with fresh whole foods and vegetables to help balance your diet and save you time cooking and cleaning - so you can focus on the more important things in life.
*Minimum spend excludes delivery
Tags: Valentine's Day, Frozen Meals, Prepacked Meals, Meals Delivered, Gift Ideas
Related Articles