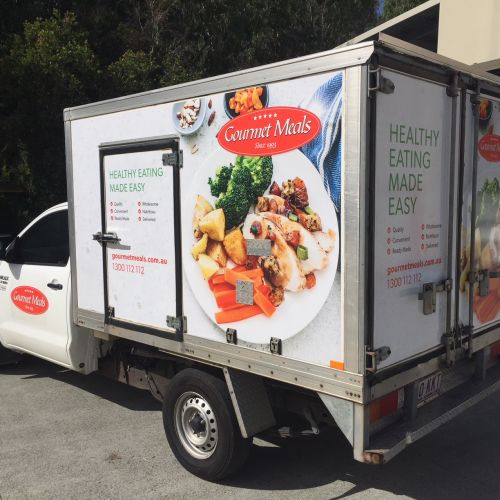 The Covid-19 coronavirus and stay-at-home regulations have significantly lifted the volume of goods being delivered to Australian homes. While nobody knows what things will look like once we return to normal, we are definitely getting used to the convenience of having food, groceries and all types of shopping dropped off at our front door.
The experience being seen all around the world is that people very quickly return to the shops once restrictions ease, but there is no doubt we are all enjoying the extra level of service that we have become accustomed to. In fact, the ABC recently described home delivery as "the new normal."
Gourmet Meals has been successfully operating all over the Gold Coast and surrounding areas for the past 27 years. We've been in on the ground floor of home meal deliveries and have seen new entrants come and go.
We're watching the latest surge in new providers to the market with interest. While we are all for competition, we are also mindful that, particularly with the growth in the number of seniors using home meal deliveries, there are potentially some operators who may take advantage of this vulnerable demographic and not deliver the quality of meals or level of service required.
Our aged population is more at risk than any other demographic, as they don't have many options and have increasingly come to rely on meal deliveries during "stay-at-home"restrictions. They are worried about contracting the virus if they are out and about in public, so they choose to stay within the safety of their own home.
But they're not the only ones making use of the convenience of home delivered meals – people who work from home, or who may have lost their jobs and don't venture out anymore – are also taking advantage of the services Gourmet Meals and other providers offer.
3 tips for choosing a provider
With this vulnerability in mind, what should people consider when deciding on who to use for their home delivered meals?
1. Established track record
Some new entrants have come into the market with a bang and it can be easy to be fooled by high-profile advertising campaigns. We suggest doing your research and trying local providers that have been around for a while and who have earned a good, long term reputation. If you don't know the company, you can ask for a recommendation; you can often read client testimonials on a provider's website.
2. Value for money
It can be confusing with all the types of contract options available. Find a company that clearly shows meal prices on their website or brochures, together with delivery costs. Also, don't fall into the trap of buying meals larger than you need. Particularly for our older citizens, a more cost-effective option is to buy portion-sized meals so there is no waste.
3. Fresh versus frozen
While it can be tempting to think that freshly delivered meals are superior to frozen meals, technology these days means that snap-frozen meals retain all of their goodness without the need to add any additives. This means that if a meal isn't eaten right away, it can stay in the freezer until needed. Fresh meals, if not eaten within a few days, or frozen, will go off.
So, if you, or someone you're caring for, want healthy, nutritious and tasty portion-controlled meals,
have a look at our menu
. Our professional, internationally trained chefs use only the finest and freshest ingredients, without added colours, flavours or preservatives. All our meals are then snap-frozen to ensure quality is maintained and all nutrients and flavours are preserved naturally.
Tags: Meal Delivery Service, Healthy Meals Delivered, Meals For Seniors Delivered, Frozen Meals Delivered
Related Articles