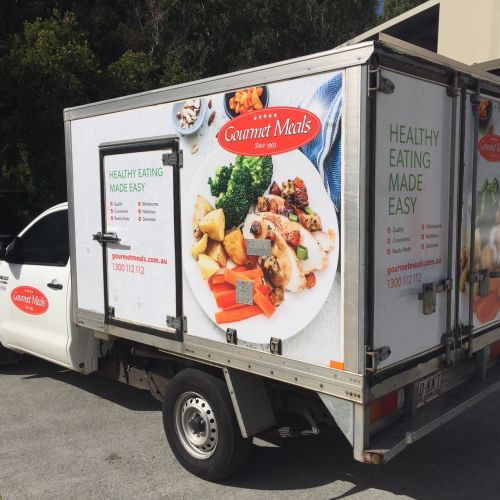 "Earn trust, earn trust, earn trust. Then you can worry about the rest." – Set Godin
If there's one thing that we have learnt from being in operation for 28 years, it's that having a truly successful business is based on one simple concept: TRUST.
Gourmet Meals is proud to say that over time, and through our hard work and dedication in manufacturing and delivering healthy and great tasting snap-frozen meals of the highest standard and quality, we have gained the trust and respect of a large loyal customer base.
Building trust takes time and a lot of hard work, but one thing's for sure — it starts with ensuring Gourmet Meals always offers a consistent, high quality product produced by 5 star chefs under very stringent HACCP guidelines and regulations.
Since we cater to many elderly and vulnerable customers, we take food safety very seriously and follow strict food safety protocols.
With our strict HACCP plan in place, Gourmet Meals undergoes an extensive audit at least three times a year. The auditor checks that all the proper food safety practices are put in place, and adhered to at all times.
Our chefs and production staff take all the necessary precautions to avoid any cross-contamination of harmful pathogens into our meals during meal preparation, and these critical control points are recorded every step of the way.
Gourmet Meals produces snap frozen meals, a process which locks in all the goodness, flavours and nutrients. This process also allows for a much longer shelf life than fresh or chilled ready meals, which don't have that longevity, making them a much safer option.
Our snap frozen meals give you flexibility over your mealtimes, as it allows you to store your favourite dishes in the freezer until you're ready to consume them. It also makes preparing tasty dishes at home more convenient; just pop the meal in the microwave for 4 ½ to 5 ½ minutes, let rest for a minute, and you have a meal that is both delicious and nutritious, and, safe to eat.
As long as they are properly stored, our meals have a freezer shelf life of up to 15 months from the date of manufacture.
Part of our HACCP program stipulates correct labelling, which means that whatever is in the meal is clearly stated on the label in the ingredients list and the nutritional information panel.
It also states what weights the meals are and records are kept of the weights, as the meals come off the production line. As per FSANZ (Food Standards Australia and New Zealand the variance overall should be no more than 5%.
At Gourmet Meals, we believe in keeping our pricing fair and reasonable. While the quality of our meals is top-shelf, our prices certainly aren't.
We stand by the quality of all our meals, and if anything is in any way unsatisfactory, our policy is to immediately refund your money for the meal in question.
Gourmet Meals always has your best interest at heart. Our culture of going above and beyond customer expectations at every touchpoint, and doing everything we can to provide a delightful experience, is what truly sets us apart from our competitors.
Years have passed, but our customers still receive the same high-quality service and top quality meals as when we first started all those years ago, and we are continuously working to keep it that way, as well as striving to make improvements where we can. With Gourmet meals, you can expect that we'll consistently deliver and be the brand that you can always trust and depend on.
Tags: Frozen Meals Delivery Service, Best Frozen Meals, Healthy Frozen Meals Delivered, Gluten Free Meals Delivered
Related Articles