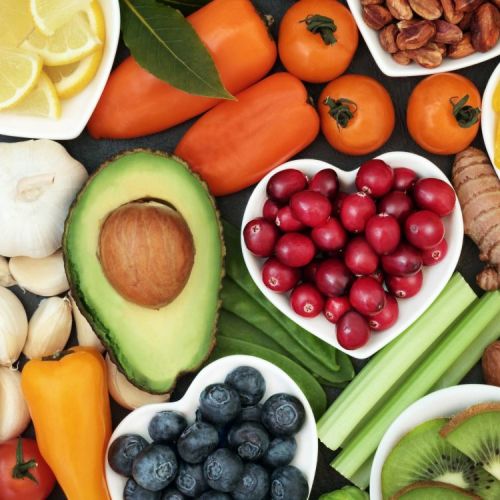 Whether you're mending from an illness or a surgery, it's important for you to eat a healthy diet because your food intake can either help or hinder your recovery.
You need to make sure that your immune system is in optimal condition in order to promote optimal healing. Eating foods with nutrients that help in improving immune function, reducing inflammation, and increasing energy can speed up your recovery from any health problem.
Here are the top 5 foods that you should eat for a faster recovery:
Eggs
Eggs are the perfect recovery food and with good reason. Not only does one egg provide you with six grams of protein which aids recovery, but it also contains 13 essential vitamins and minerals (including omega-3 fatty acids and antioxidants) for the overall health of your body functions. Aside from their impressive nutrient profile, eggs are easy to serve and prepare and can go with pretty much anything.
Berries
Vitamin C is vital to your body's healing process. Rich in vitamin C, berries are high in antioxidants which are a powerhouse of nutrition that help the body repair damages and heal quicker. Fruits rich in antioxidants include grapes, blueberries, strawberries, pomegranates, and goji berries.|
Vegetables
The vitamins and minerals found in vegetables are some of the most important nutrients in your healing diet. Red capsicums, carrots, and broccoli are loaded with vitamin A and C which play an important role in building new protein for the body and increasing immunity.
Starchy vegetables like potatoes and sweet corn add a healthy source of carbohydrates that help fight off fatigue. The high fibre content in leafy greens like cabbage, celery, and spinach help reduce constipation, which is a common side effect of medication and decreased mobility.
Nuts and Seeds
Nuts and seeds pack a number of vitamins and minerals and are excellent sources of protein, omega-3 fatty acids, and fibres. Walnuts, almonds, cashews, and flax seeds are high in zinc, which plays a huge role in boosting your immune system and decreasing your chance of infection. Nuts, in general, are considered antioxidant powerhouses because of their great capacity to accelerate the healing process, along with other health benefits. The Australian Dietary Guidelines recommend a nut intake of 30 grams several days a week as part of a healthy diet for adults.
Poultry
Following any type of sickness, your body needs a high amount of protein and iron. The amino acids present in protein are helpful in improving a variety of medical conditions, while iron helps you regain your energy levels more quickly. Poultry, including chicken and turkey, are rich in glutamine and arginine—both are conditionally essential amino acids that promote surgery recovery and overall healing.
"Let food be thy medicine and medicine be thy food"
When recovering from an illness or surgery, you should fuel your body with foods that are high in nutrients and healing antioxidant compounds. Have a look at our menu and help yourself or your loved ones get back on the path of eating healthy and feeling well again.
With our top-rated vegetable dishes, you don't have to push the veggies to the side! Try our Mince with Potato Bake, a hearty mince with kale, zucchini, cauliflower, capsicum, carrots, peas, and potato bake, topped with grated cheese.
How about some Chicken Florentine for dinner? This crowd favorite consists of chicken thigh pieces in a spinach and cream cheese sauce, carrots, and sliced stock potatoes.
Sweet and satisfying without the guilt, our collection of dessert recipes definitely takes the cake! Check out one of our all-time best sellers, Fruit Pavlova. Served with mango, strawberries, kiwifruit and cream, topped with a passionfruit coulis, who says desserts can't be healthy?!
Find out more by contacting us on 1300 112 112 or visiting our website!
Tags: Diet For Recovery, Best Recovery Foods, Support Immune System, Best Meals For Post-surgery, Recovery Meals, Healthy Meals Delivered, Frozen Meals Delivered
Related Articles