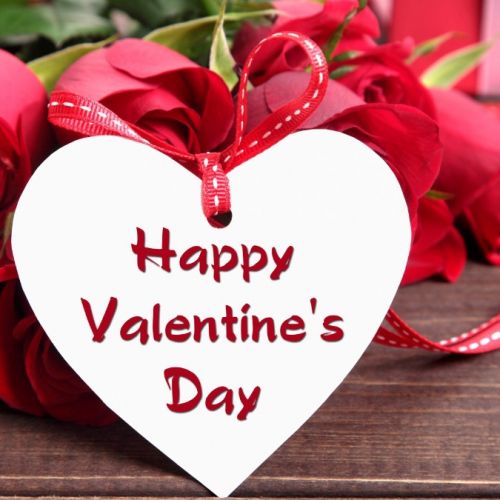 Valentine's Day is almost here, and by now, you're probably already busy planning a romantic Valentine's Day date with your significant other or making a list of fun Valentine's Day games and activities with family and friends. Or maybe you're looking forward to spending this Valentine's on your own for that well-deserved "self-love". Regardless of how we choose to celebrate this day, what's really important is that we don't lose sight of its true essence: to appreciate our loved ones and to show them that we care.
We already know that this year's celebration will be slightly different from usual, as we're still being encouraged to socially distance – especially the older people and people with severe chronic medical conditions. For a long time now, since the start of the pandemic, many of the elderly have been confined to their homes, unable to join social events and celebrations, which has been very isolating and sad for them.
Perhaps then the best way to celebrate Valentine's Day this year is to spend it with an elderly loved one in your life so they don't feel left out on on a special occasion such as this one. Even with social distancing restrictions in place, you can still demonstrate your love, care and respect for them by making their Valentine's Day extra special with the following gift ideas:
1. Flowers
Send them their favourite flowers. This Valentine's Day practice has stood the test of time for centuries, not only because flowers are generally beautiful and fragrant, but because they represent love, peace, and admiration, among other things. Some studies even suggest that when older people receive flowers as a gift, they almost instantly feel better and become happier, a feeling that can last for several days.
2. DIY Valentine's Day card
The custom of sending Valentine's Day cards never goes out of style. A card is sure to warm their hearts and bring a smile to their faces when they receive one from you. You can personalise the card with your own message and add photos and stickers as you please.
3. A framed picture
A framed picture of you and your elderly loved one makes a very meaningful Valentine's Day gift. This will allow them to look back on the memories you made together. It could even give you the chance to talk about your shared experiences, and precious moments you had together.

4. A talk
If you really want to make someone feel special, one of the best things you could do this Valentine's Day is to spend some time talking to your loved ones, giving them your undivided attention. It will cost you nothing, but it will mean so much. Go and visit to have a chat with them, or, if you can't be there physically, give them a call and catch up over the phone.

5. A blanket
More than something to keep them warm and cosy on a chilly night, a blanket is often associated with feelings of warmth and kindness. It'll also give your elderly loved one something to remember you by every time they snuggle up in it.
6. A nice meal
There are countless ways to show someone how much you love and appreciate them, but showing them through sharing or bringing food definitely makes it to the top part of the list. As the saying goes, "A full stomach makes a happy heart."
Gourmet Meals offers a wide range of delicious, nutritious and healthy meals that your elderly loved ones can eat and enjoy. Why not order some meals and have them delivered to their doorstep as a Valentine's gift. Take a look at our menu and place your orders online, or call us at 1300 112 112 when you've decided on the perfect Valentine's Day present.
7. A dessert
Having a scrumptious dessert is just the best way to finish off a nice meal. It's okay to indulge in the occasional treat, and what better time than the day of love to use that dessert pass?
As our way of showing our special customers a bit of extra love this Valentine's Day, we are offering a free dessert when you spend a minimum of $49 on any of our meals. Just use the code VAL21 upon checkout, and your choice of dessert is on us. This promo is only valid until 14th February and the $7.50 shipping fee applies.
Happy Valentine's Day and thank you for choosing Gourmet Meals. We value every single one of our customers and we appreciate your continued loyalty and support. Don't forget to spread the love!
Tags: Valentines Day Gift Ideas, Valentines Day Elderly, Meals Delivered, Frozen Meals Delivered
Related Articles