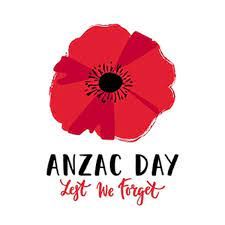 Gourmet Meals is an Australian owned and operated company based on the Gold Coast. The company, which first opened its doors in 1993, manufactures great tasting, quality, ready-made frozen meals and caters mainly to the Senior Market with its wide range of good old-fashioned flavours.
Recognising that there is a growing demand for quality, ready-made frozen meals that not only taste like real home-style cooking, but are also nutritionally balanced, the owners of Gourmet Meals seized the opportunity to fill this hole in the market and offer a product that fulfils these needs. Gourmet Meals differentiates itself from other companies not only with its great tasting meals, but also with its friendly personalized service of home delivery combined with assistance in unpacking the order and putting the meals away for the customer.
The delivery service spans from Northern NSW through to the Gold Coast, Brisbane and Sunshine Coast areas. Deliveries are made to each suburb once a week. There are no contracts required, only a minimum order of $55 with a $7.80 delivery fee per order. If the customer is not home, the driver can leave the meals in an ice box at no extra cost Our meals are now also available in certain stores which are listed on our website: gourmetmeals.com.au. The website provides extra information on the nutritional analysis of each meal, different ordering procedures, payment methods and heating instructions.
Gourmet Meals offers main courses, side dishes, soups and desserts. Most of the meals come in large and small sizes are wholesome and, are all reduced in fat, salt, high in fibre, protein, and most meals are gluten free. The meals are snap-frozen, which makes them easy to store in your freezer and reheat in the microwave ready for you to eat at any time.
Some of our most popular flavours are Barramundi Lemon Butter—steamed barramundi fillet in a lemon and dill sauce, served with cauliflower, broccoli, carrots, and basmati rice; Beef Rissoles in a rich tomato sauce, served with green beans, carrots, corn, and potato bake; and of course, we have the classic, great-tasting combination Spaghetti Meatballs, if you're going for something simple and familiar.
Our desserts are definitely worth trying, too! We have Sticky Date Pudding, Tiramisu, and Fruit Pavlova, to name a few. Whichever you pick from our list of delicious desserts, it's definitely going to be the perfect end to a wonderful meal.
Please be informed that we will be closed on Monday 25th April out of respect to the ANZACs and to take the opportunity to commemorate and reflect on those who fought and died for our freedom. We will re-open on Tuesday 26th April.
"Lest we forget".
Tags: ANZAC, ANZAC Day 2022, Lest We Forget, Frozen Meals, Meals Delivered, Sticky Date Pudding, Tiramisu, Fruit Pavlova, Beef Rissoles, Barramundi Lemon Butter, Spaghetti Meatballs
Related Articles