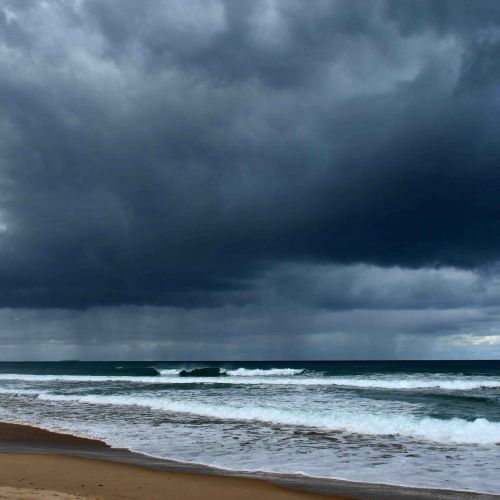 Despite its nickname "The Sunshine State", Queensland is not quite all about sunny blue skies and warm weather. From cyclones, floods and summer storms, we've experienced our fair share of natural catastrophes.

Storms or thunderstorms often come with little or no warning, which is why it's essential to put together a disaster emergency plan to help reduce its effects on you, your family, home, and business.
So, are you and your family storm ready?
Here's a checklist of simple things to do around your home to make sure you're prepared before that next storm strikes.
Pack a storm emergency kit that contains key phone numbers, medical supplies, food, water, clothing, footwear, tools, as well as important documents
Keep your doors, windows, blinds and curtains closed at all times
Designate a "safe room" in which your loved ones will take shelter at a moment's notice
Hold practice evacuation drills and agree on a meeting place in case you get separated
Tune into local weather and warning updates from your radio/ TV station or the internet
Make sure your car has sufficient fuel and is parked indoors or under cover
Get your kids ready and calm and keep your pets safely secured indoors
Secure any loose outdoor items such as patio furniture and container plans to keep them from flying off
Check your roof, windows and doors and ensure they are stormproof
Keep your basic home repair tools near you for emergency repairs
Unplug your appliances and other electronic equipment. You may also cut power from them by switching them off at the circuit board
Stockpiling foods for when the storm hits
Before the storm arrives, stocking up on the rights foods will help you navigate the bad weather with minimal stress. To make sure you can eat well in the event you're stuck at home or lose power for a few days, you cannot go wrong with stocking non-perishable and no-cook food items in your pantry ASAP. However, you don't have to limit yourself to these. Healthy eating in the middle of a storm is not as impossible as you may think. It's 100% doable if you take the time to prepare an emergency food supply well in advance.
Gourmet Meals manufacture and deliver a wide range of healthy and great tasting frozen meals that are ready in minutes – making tough times more bearable for you and your family. Our menu is full of delicious, nutritious, and energising foods that will provide your body the fuel that it needs during an emergency. With our easy delivery service, you can conveniently stock up your freezer with various meals in preparation for a future disaster. These gourmet meals are snap-frozen to ensure the quality is maintained and all the nutrients and flavours are preserved naturally.
In case of a power outage, though, do what you can to preserve the food inside your fridge and freezer. Keep the doors closed whenever possible, as this helps in keeping cold air inside. An unopened refrigerator should keep foods cold for up to 4 hours in a refrigerator, 48 hours in a full freezer, and 24 hours in a half-full freezer. You should, however, evaluate each item individually when the power goes back on. If you're in doubt about any item in particular, it's better to throw it out than to risk getting sick.
Tags: Storm Season Qld, How To Prepare For Storm Season, Disaster Emergency Plan, Frozen Meals Delivered, Frozen Meals
Related Articles