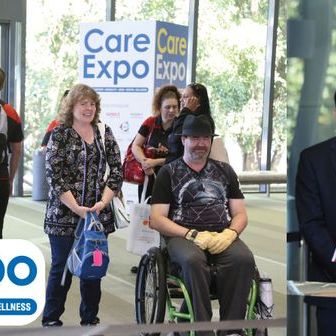 Brisbane to Host Care Expo 2019
During the first week of October, on Friday the 4th and Saturday 5th, the Brisbane Convention and Exhibition Centre will be hosting the 2nd annual Care Expo. With the support of Australian Events, the NDIS and the Exhibition and Event Association of Australia, the expo was hugely successful last year being the first of its kind for Queensland. This year's event is promising to be a guaranteed success once again as it aims to connect people with various care needs from disability to aged care as well as mental wellness support through to the various Service Providers.
The event brings together industry professionals and people requiring information around care and products related to many care needs. People working in the health, support and care industries will be exhibiting at the expo in order to provide information and to guide people through the different care options, showing them what help is available.
For those requiring care and support with their day to day living, the expo showcases a huge variety of exhibitors displaying services and products which could offer a great deal of assistance to the lives of the Aged as well as to those living with a physical or mental disability.
What's on Show:
Disability Service Providers
Aged Care Service Providers
Support Services
Community Services
Technology Aids
Mobility Aids
Meal providers
Employment Services
The expo is also host to a great range of motivational and educational speakers. Over the duration of the two days, these speakers will be giving not only informative talks with plenty of useful tips and advice, but will also be delivering an array of inspirational speeches that one won't want to miss.
Don't forget to register online for your FREE PASS to attend the event at Care Expo Registration . Then come along and say "hi" to the Gourmet Meals team at stand number P42 in Hall 4 at the Brisbane Convention and Exhibition Centre. Gourmet Meals is proud to be both an approved NDIS as well as an Aged Care Service Provider, allowing for huge financial benefits to be passed onto those who have been approved for the delivery of meals within their care packages.
Please take a look at our delicious menu today and come and see us at the expo on 4th and 5th October to discuss the many ways we can help you incorporate our nutritious and great tasting meals into your current care or, new care plan.
Tags: Care Expo Brisbane, Disability Care Expo, Aged Care Expo, Care Expos, Meals Delivered, NDIS Approved Meals, Aged Care Approved Provider
Related Articles