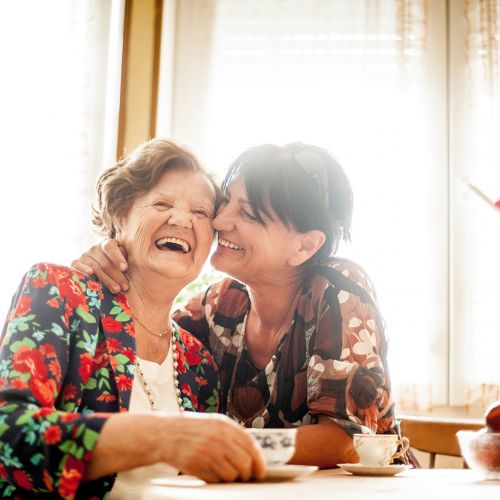 There are a growing number of unpaid carers in Australia, and at Gourmet Meals, we want to take this opportunity to recognize and celebrate their ongoing contribution to their loved ones. Anybody can become a carer at any time in their lives, with or without warning. A carer can be defined as a person who provides care for a family member or a friend with a disability, mental illness, a chronic condition, terminal illness or for someone who is elderly.
Carers often put their needs aside and focus on their loved ones without a second thought - we see this every day at Gourmet Meals and appreciate what they do for our fellow Australians, caring for their family. There are currently 2.7 million Australians in an unpaid carer's role giving unconditional love and support.
Gourmet meals have been supporting unpaid carers since opening its doors in 1993. We work closely with the unpaid carers as well as with numerous care organizations on behalf of the people they care for. They are such an integral part of society and give so much love, hope and never-ending support to their loved ones with a lifetime of commitment.
We like to make life a little easier for our carers by providing easy to prepare wholesome snap frozen meals, packed with essential nutrients for both themselves and their loved ones. Our meals cater for many dietary needs such as gluten free, high protein and fiber, reduced fat and salt, as well as for many other intolerances and allergies. Ordering couldn't be easier, with options to order either directly through Gourmet Meals or through the Service Care Providers.
Last week recognized our carers through Carers Week which is a national campaign to raise awareness and let those who CARE know that we care. Wouldn't it be wonderful if every week was carers week and they got the recognition they deserve? Let's all take some time to think about a carer we know and contribute to THEIR needs in some way. Gourmet Meals would like to say thank you for all that you do. We will be supporting our carers for years to come with delicious home style cooked meals for their loved ones.
Tags: Unpaid Carers, Support For Carers, Meals Delivered, NDIS Meals, Meals For Elderly, Frozen Meals Delivered
Related Articles