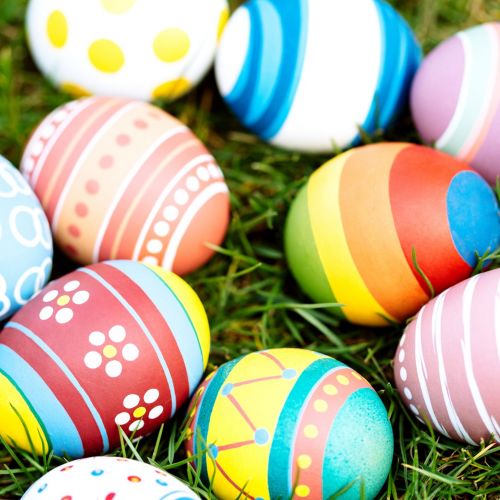 Easter here in Australia is usually characterised by lots and lots of chocolate. In general, we eat so much chocolate and sugary products that it's contributing to our obesity epidemic. More than 60% of Australian adults and one in four children suffer from the ill-effects from excessive sugar consumption.
That being said, the tradition of children hunting for hidden Easter eggs is a lot of fun and we're all for that here at Gourmet Meals. We're just adding a voice of moderation and suggesting that good nutrition shouldn't be forgotten. In many other countries around the world, this time of year is celebrated as the beginning of a new season, welcomed with a hearty feast of wholesome and delicious food.
The Gourmet Meals special Easter Menu has been inspired by some traditional Australian dishes, as well as some favourite international meals. Join in the revelry and celebrate Easter with a delicious, well-balanced meal once all the chocolate eating has been done!
And, with the holidays just around the corner, why not take some Gourmet Meals with you? Don't rely on the local takeaway for fish and chips or burgers when you can have a tasty, nutritious meal instead. If you're leaving family at home, make sure Mum, Dad and any independent kids are taken care of with meals before you go away for your Easter break.
Just be sure to place your orders online or give us a call on 1300 112 112 in good time.
Our traditional Easter menu has many great meals already prepared for you. Feast on a succulent Roast Chicken with Apricot and Almond Stuffing, or, choose one of our delicious fish dishes, such as Salmon Fillet in a Creamy Chive Sauce served with Asian greens. We also have dessert covered; satisfy your sweet tooth in the spirit of Easter and indulge in our rich Chocolate Pudding with Custard Sauce!
To make it even easier to make healthy food choices, why not take advantage of our Easter promotion? From 16th March through to 9th April, mention the code EASTER20 to get one free meal of your choice for every $80 spent, excluding delivery.
Gourmet Meals will be closed for the Easter break from Friday 10 until Monday 13 April. Usual operating hours resume on Tuesday 14 April.
Tags: Easter Specials, Meals Delivered, Healthy Meals Delivered, Gluten Free Meals Delivered, Gluten Free, Easter
Related Articles