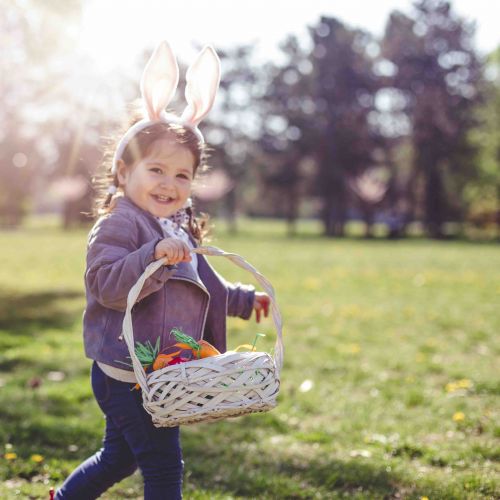 It's that time of year again; the stores are full of Chocolate Easter eggs, Easter bunnies, and scrumptious hot cross buns. The kids are excited for the Easter Bunny to come and pay them a visit and are ready for the Easter egg hunt to begin. With the year we have just had and Easter being completely overshadowed in 2020 by the horrible Corona virus, we are all hoping for a much better Easter celebration this year.
At Gourmet Meals we are getting ready to deliver you our special Easter specials. There will be a promotion on again where for every $80 that you spend you will be entitled to a free meal up to the value of $7.20. This promo will be valid for the month of March, so hurry and get in to place your order. All you need to do is to is to mention the code EASTER21 to claim your free meal.
Our Easter menu has all the traditional meals for Easter already prepared for you, such as a delectable Lamb Roast with BBQ sauce served with potatoes, spinach and pumpkin, or Salmon Teriyaki served with rice, beans and broccoli. There is also a tropical Hawaiian Parmigiana with a layer of tomato-based sauce, ham, a slice of pineapple topped with cheese, served with wedges and mixed veges. An old favourite is sliced roast chicken breast with apricot and almond stuffing, served with roast potatoes, carrots and broccoli. Then there are the scrumptious desserts Chocolate Mousse and Chocolate Bread and Butter pudding plus a lovely Chicken and Corn soup for something different.
Check out our Easter menu today! Get the family sorted for Easter in a few clicks or one phone call and don't forget to mention the promo code EASTER21 to receive free meals for every $80 spent*.
Gourmet Meals will be closed for the Easter break from Friday 2nd April through Monday 5th April resuming back to normal on Tuesday 6th April.
*Cannot be used in conjunction with other offers. All items detailed on this brochure are subject to availability and may change periodically.
Tags: Easter Specials, Easter Promos, Easter Meals Delivered, Easter Meals, Frozen Meals For Easter, Gluten Free Meals Delivered
Related Articles