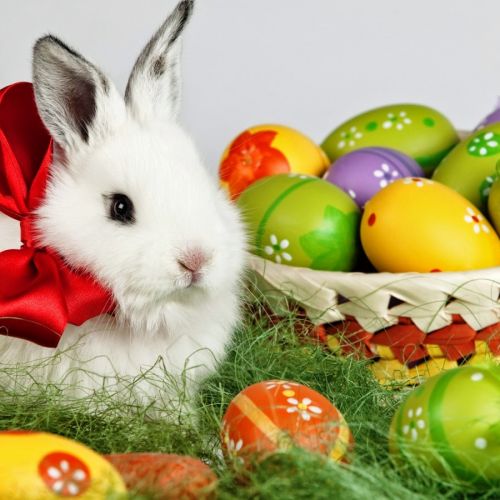 Feels as though we have just got through Christmas and new year's, yet Easter is just around the corner. The supermarkets are packed with chocolate Easter eggs, hot cross buns and all kinds of scrumptious chocolate treats. The kids are getting excited, they know The Easter Bunny will be hopping into your house, camping grounds or holiday unit soon, so the big question is - are you ready for him?
If you plan on going away camping or even staying in accommodation this Easter why not take some Gourmet Meals with you, they travel easy and are so convenient. Give yourself a break this Easter and get on with holidaying not cooking!
Make sure you place your orders online or call well before the Easter break to make sure Mum, Dad and the family are taken care of with meals before you go away. Why not take advantage of our Easter promotion coming up? From the 25th March, we are giving away ONE FREE MEAL of your choice for every $80 spent*. To redeem the offer simply mention the code EASTER19.
Our EASTER MENU has all the traditional meals for Easter already prepared for you, battered whiting fillet with a creamy gherkin, caper and parsley sauce, wedges and a diced vegie mix for Good Friday. Sliced roast chicken breast with apricot and almond stuffing, served with roast potatoes, carrots and broccoli for Saturday. Traditional lamb for Sunday, slow roasted leg of lamb with boulangère potatoes, baby green beans and carrots and a rich chocolate pudding with chocolate sauce and creamy custard. Delicious.
Check out our EASTER MENU today! Get the family sorted for Easter in a few clicks or one phone call and don't forget to mention the promo code EASTER19 to receive free meals for every $80 spent*.
Gourmet Meals will be closed for the Easter break from Friday 19th April until Monday 22nd with operating hours resuming back to normal on Tuesday 23rd April.
*Cannot be used in conjunction with other offers. All items detailed on this brochure are subject to availability and may change periodically.
Tags: Easter 2019, Easter Specials, Frozen Meals For Camping, Meals For Holidays, Frozen Meals Delivered, Gluten Free Meals
Related Articles