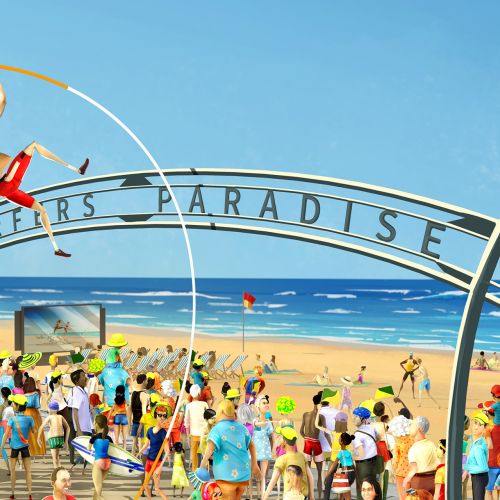 While you may not be an elite athlete competing in the 2018 Gold Coast Commonwealth Games, you can at least eat like one!
With the Games fast approaching from April 4-15, being fit and healthy is top of mind for most Gold Coasters. And the good news is, you can improve feelings of well-being simply by watching the Commonwealth Games from home!

Expert dieticians and nutritionists will all say the same thing: diet contributes to 80% of health, fitness and weight loss, while exercise makes up 20%.

The key to weight loss is achieving a negative energy balance or taking in less calories than you burn. You don't need to hit an exact 80/20 ratio to shed kilograms but it's important to focus primarily on diet when you're trying to lose weight or tone up.
So if you too would like sculpted abs and toned calves like our Commonwealth Games athletes, the first place to start is eating healthily. A pleasant "spectator sport" if you will.
Enter: Gourmet Meals!

Not only are our chef-prepared meals delicious and easy to heat straight from the freezer, the dishes are healthy and cater to all dietary requirements. Nutritional information is listed on each package so you know exactly what's going into your body.

Choose from tantalizing meals like Chicken Curry and Spaghetti Bolognaise. Dessert certainly isn't off the menu either! There's plenty of scrumptious sweet treats to indulge in that are all portion-controlled. Our Apple Crumble for example, is low in salt, gluten-free and only 283 calories. Fruit Pavlova is also a very appealing option containing only 264 calories!
Take advantage of Gourmet Meals delicious dishes delivered straight to your door during the Commonwealth Games. Just remember, there may be some delays during the Games period, and, there may be a few suburbs that we won't be able to service. However, all will be back to normal as of 16th April 2018.
Tags: Gold Coast Commonwealth Games, Healthy Eating, Eating For Health, Gold Coast Meal Delivery, Frozen Meals Delivered
Related Articles