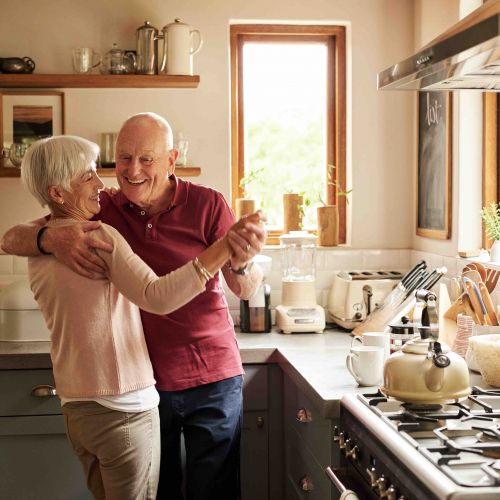 Seniors Week is coming up fast and families right across the country are looking forward to celebrating this special time with the senior members of their family or friendship circle. The week from 15th to 23rd August is a perfect time to enjoy spending time together and reminiscing about important milestones in your lives.
This year, Seniors Week looks a little bit different from usual. This is because, in these uncertain times, we're all being encouraged to stay home and be safe. This is especially important for those over 70, as venturing out into the public, with the latest surge in Covid-19 cases, could expose them to health risks. Therefore, many of the events that are normally held to celebrate Seniors Week are not going to go ahead.
However, staying at home can be just as enjoyable and relaxing. With more and more people choosing to conduct their affairs online, this means you can now accomplish so much from the comfort and safety of your own home – whether it's watching movies, or, enjoying a game of online Scrabble with family or friends!
Online shopping is also a breeze once you've got the hang of it, and many people are now choosing to have their groceries delivered to their homes. Gourmet Meals offers this service too; we can deliver your delicious and nutritious meals right to your front door.
In celebration of Seniors Week, why not choose a dessert you haven't ordered before? Try something new! There is also our great selection of Chef's Specials and we offer a wide variety of meals to cater for every taste and dietary preference.
Our balanced meals are sized to just the right portion. This means there is no waste and it lets us offer reasonable and attractive pricing. The ordering and delivery convenience is are just the icing on the cake!
We can't wait to celebrate Seniors Week with you. We value every single one of our customers and love honouring and recognising the lives of each individual as part of our extended Gourmet Meals family.
Tags: Seniors Week 2020, Seniors Week, Meals For Seniors, Healthy Meals For Seniors, Meals Delivered For Seniors
Related Articles