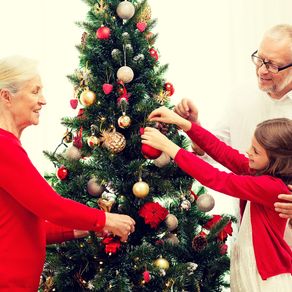 During the Christmas holidays, you can often get so caught up with organising activities for the kids and chauffeuring them around from one school mate's house to the next, that it's easy to overlook your "senior" friends and family who could be doing it tough. If you have elderly parents, aunties, uncles or retired friends and work colleagues, issues such as poor health or lack of finances could result in them struggling to put a decent meal on the table during this festive period. However, you can assist them in their time of need, and share the holiday spirit with Gourmet Meals Christmas Meals home delivery service.
Wholesome and nutritious meals
At Gourmet Meals, we specialise in wholesome and nutritious meals that are ideal for people of all ages, including the elderly. We also cater for people who have special dietary requirements such as reduced fat and salt, high protein and fibre, gluten free and dairy free. Our superior quality meals are all produced by internationally trained chefs, and, are snap frozen to lock in the natural flavours and nutrients; the only preparation that is required is heating the meals up in the oven or microwave.
Wide meal selection and Christmas menu also available
We offer a menu with a wide range of curries, casseroles, roasts, soups and stir-fries, as well as old favourites such as Corned Beef and Cottage Pie. At Christmas, we also provide a specialty menu of festive flavours ranging from Pork Fillet with Prunes and Salmon Pilaf through to Turkey Breast and a Ham and Turkey combo.
Home delivery door-to-door
All you have to do is order meals online for your elderly friends and family, and our home delivery service will drop the meals direct to their door. Of course, you can also order meals for yourself and your immediate family while you're there, saving you the time and effort of meal preparation during the busy holiday season.
Visit our website at gourmetmeals.com.au, and check out our delicious meal selection including our Christmas Specials, and arrange for home delivered meals for your ageing loved ones today. You can also contact Gourmet Meals on 1300 112 112 to find out more about our delivery days and areas, as well as stockists locations.
Tags: Meal Delivery, Frozen Meal Delivery, Meals Delivered For Seniors, Gluten Free Meals, Frozen Meals
Related Articles