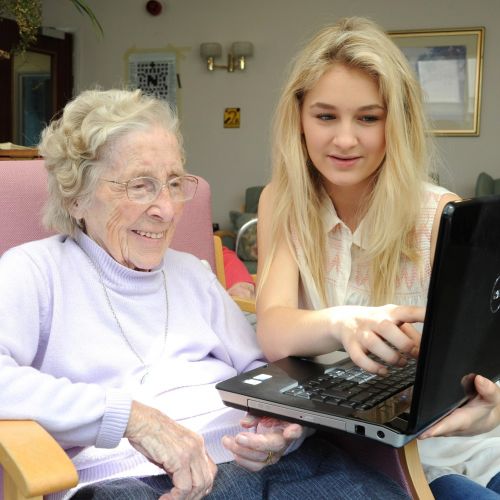 Early in the new year, as the festive times begin to fade away, we come to realise a few home truths as we reflect on the holiday period. For most Australians, Christmas is a time of celebration and togetherness, however, for many of the elderly the festive season represents a time of loneliness and isolation. Christmas time in particular can be a very emotional time for them, as they look back at happier times in their lives when they were celebrating with their families in years gone by.
At Gourmet Meals we see this first hand as our customer service team are in close contact with our customers on the phones and our delivery drivers are sometimes the only people they may see during the festive season. We have got to know our elderly customers very well over the years and they often express their feelings of loneliness and let us know that they will be spending the Christmas period alone without family or carers due to the public holidays.
We would like to create some awareness around this topic and ask that you do your best to say 'hi', have conversations and spend time with elderly neighbours, friends and family. Wishing them a Happy New Year, just one conversation may change their outlook for the entire day or festive season. It's not too late to do something, think of your grandparents and elderly friends and make a commitment to making them feel valued in the community.
January is often a time when families come to realise that their elderly members are suffering and need a little extra help - perhaps you could place an online order of healthy, homestyle cooked meals delivered for them or purchase a gift voucher to let them know you care. Just a small amount of your time and thoughts will go a long way to this time of year. Let's put the elderly first whenever possible and give back to them with love and kindness.
Tags: Elderly Loneliness, Elderly Nutrition, Elderly In The Community, Frozen Meals Delivered, Meals For Seniors
Related Articles