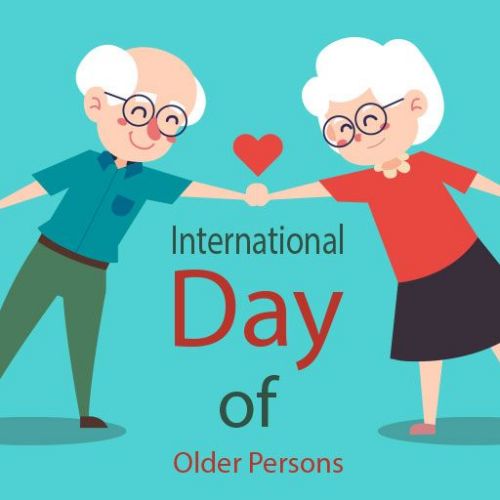 Monday, 1st October marks the International Day for Older Persons – a United Nations initiative that encourages the celebration of the Seniors Community.
The International Day for Older Persons is a great opportunity to come together. Family, friends and mentors can have a significant impact on the way Seniors view the world, and we must embrace this. October 1st is the perfect day to let these people know how much they mean to us, and how they have helped shape our lives.
The United Nations estimates that, by 2050, more than 20 per cent of the world's population will be aged 60 or older. There are many reasons why we must highlight the importance of Older People in today's fast-moving society; one of the goals of the International Day for Older Persons is to raise the "visibility" of older people.
As we saw with our recent Seniors Week celebrations, there are many seniors in Queensland who are still very active members within their thriving communities.
It's a great idea to ensure the seniors around you have access to the wonderful online resources the Queensland Government provide such as the dedicated Facebook page and website sharing invaluable information. Please see links here:
Qld Government Seniors Website
Queensland Seniors stories are being shared on social media with a series called 'I am More Than My Age'. To follow these stories, go to the Facebook page called 'Queensland Seniors' and like the page. Other topics covered on the Facebook page, specifically for Queensland Seniors are:
Connect with information and services for seniors
Supporting an active lifestyle
Access saving on many living expenses
Be a part of an age friendly community
Become an age friendly state
The Queensland Seniors website is extremely informative providing a Seniors Enquiry Line 1300 135 500. If you need any further information on any of the above, please feel free to call this number.
This year's International Day for Older Persons is a particularly important time to connect with seniors, so why not start the connection through providing your elderly loved ones with some wholesome home-style delivered meals? Gourmet Meals makes it easy for you to let them know they are close to your heart; just place a meal order for them online or over the phone with one of our friendly and caring staff.
Meals home delivered and chef prepared, it's sure to let them know you value them at this time of year. With so many delicious and nutritious home-style cooked meals on offer they will be spoilt for choice. Gourmet Meals is proud to be an approved aged care provider, which means the costs of the preparation and delivery of the meal can be covered under certain home care packages, leaving only the food cost to be paid for by the customer. Call Gourmet Meals today 1300 112 112 to find out more.
Tags: International Day For Older Persons, Frozen Meals Delivered, Meals For Elderly, Seniors Meals Delivered, Nutritious Meals For Seniors
Related Articles