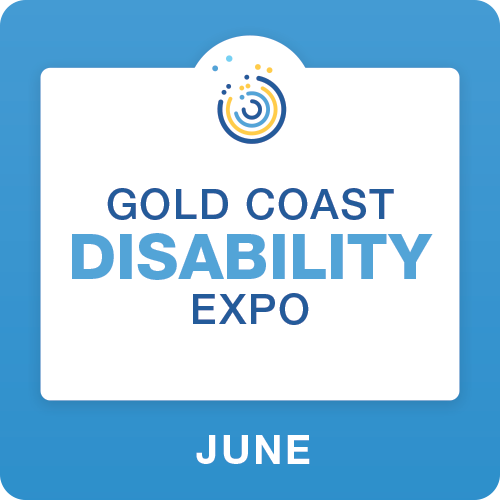 It's great that the Gold Coast Disability Expo will be on again this June, as it was canceled last year due to Covid, and we're happy to announce that we, Gourmet Meals, will be there in full force exhibiting our products and services!
The Gold Coast Disability Expo is set to be the biggest and most anticipated Disability Expo on the 2021 Gold Coast City Calendar and will be taking place on Friday 18th and Saturday 19th June. This year's theme, My Future, My Choice, promotes that no matter your disability, you're still in control of your life and your future.
The expo will showcase a wide range of products and services available to people living with a disability, their families, as well as their carers. You can also look forward to the informative presentations and workshops to be facilitated by government agencies and disability organiations. And to make sure everyone has a fun and relaxing time at the event, the venue will feature various forms of kids entertainment, live all-ability performances, and a café.
For the safety and security of everyone, this year's face to face expo will be operating under a COVIDSafe Plan. Details on their COVIDSafe protocols can be found here.
As an NDIS registered provider, Gourmet Meals has been delivering supports and services to NDIS participants to help them achieve their health goals and make life easier since the day the scheme became fully operational in the area. So, if you're keen on eating nutritious meals but cooking isn't on the top of your to-do list, pop on over and see us at our stand (#17) at the Gold Coast Disability Expo so we can tell you more about the healthy meal solutions that we can offer.
Gourmet Meals are very competitively priced and taste like good old fashioned home cooking. Moreover, our meal delivery is funded under the NDIS, which means 70% of the order cost, and the delivery, is invoiced under the participant's plan. If you need more information on how Gourmet Meals works with the NDIS, you may check our website or contact our friendly customer service team on 1300 112 112.
But for now, stay safe and we'll see you at the expo!
Tags: Gold Coast Disability Expo, NDIS Meals, Frozen Meals Delivered, Gluten-free Meals, Healthy Meals Delivered, NDIS Approved Meals
Related Articles