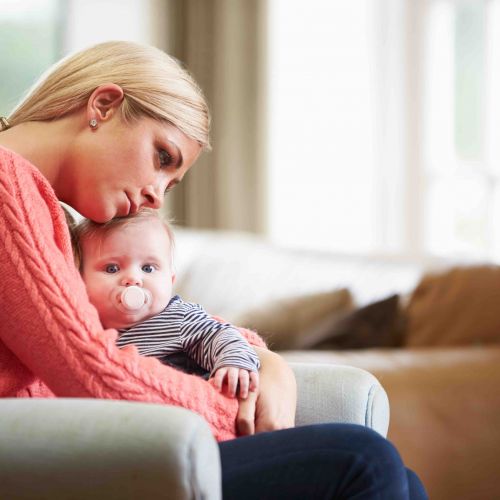 Depression is a serious affliction, characterised by overwhelming feelings of sadness and little motivation. Those who suffer from depression report having difficulty completing day-to-day tasks such as showering, cleaning, going to the supermarket and preparing food.
When people are unable to complete these tasks – which many of us would describe as 'basic' – these immense feelings of despair only become worse. This could lead to feelings of hopelessness and frustration and potentially to clinical depression.
Based in Queensland, the White Cloud Foundation is a charity that provides practical support for those struggling with depression, or those who are at risk of developing it. The organisation works alongside health care providers and hospitals to organise volunteers and services and offers invaluable assistance to this great cause.
A group particularly vulnerable to depression is new mothers. To help new mums suffering with perinatal depression, White Cloud has developed a support program called the Meals for Mums program.
Gourmet Meals is a proud sponsor of the Meals for Mums Foundation, and, has an agreement with White Cloud to provide meals at a heavily discounted rate for this very worthy cause. Fundraising initiatives and donations help fund the remainder of the cost of the meals which means the mums in need are provided with "free meals" for a specific amount of time. The healthy meals offer nutritional support to the mother, and, alleviates the stress of having to prepare food not just for herself, but also for other members of the family.
"We are very honoured to be able to help make a difference in the lives of so many new mums; helping where we can in the community is of great importance to us", says Gourmet Meals owner Daniel Wuthrich.
Currently, the twin threats of the COVID-19 virus, as well as the enforced isolation, are making "new mums" increasingly worried about what the future holds. It is an exhausting time as it is, but on top of this, they are having to contend with additional responsibilities, extra financial costs especially if the partner has now lost his/her job, isolation and lack of support after the birth of their new baby, especially from family and friends. With all this going on, even more new mums than usual are at risk of developing depression.
Here at Gourmet Meals, we recognise how difficult these times must be for so many new mums and realize that providing them with our meals can make a huge difference. Delivering healthy, nutritious and great tasting meals to these new mothers means one less practicality they have to worry about; we hope it adds a small silver lining to their day.
In 2019, 318 mothers were referred to the program in SEQ alone. These referrals resulted in 4,419 meals having been delivered in SEQ, many of them provided by Gourmet Meals. We will continue to provide support to the White Cloud Foundation and help where we can with the wonderful work they do within the community.
If you know of a new mum who may be struggling to cope during this difficult time of isolation and social distancing, we have gift vouchers available that can be purchased online or over the phone. This is the perfect way for you to show your support to those who just need a bit of help; a great way to show them that you "care and are thinking of them" whilst still keeping "your distance safe".
Tags: Depression, New Mums Depression, Mums Mental Health, Support For Mums, Meals For New Mums, Meals Delivered, Frozen Meals For Mums, Frozen Meals Delivered
Related Articles