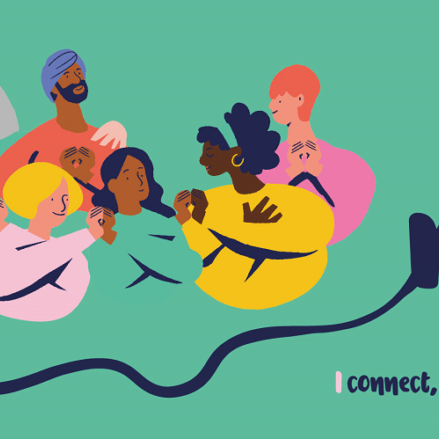 Multiple Sclerosis (MS) is a crippling disease that affects a significant number of people worldwide. World Health Organization (WHO) statistics show that over 2 million people around the world are affected by MS, including more than 25,000 Australians. It affects around three times as many women as men.
In support of those suffering from MS, 30 May is recognised as World MS Day. Its goal is to celebrate solidarity and hope for the future by sharing stories and raising awareness about this debilitating disease.
MS Australia describes MS as a condition of the central nervous system, which interferes with nerve impulses within the brain, spinal cord and optic nerves. It is characterised by sclerosis – a Greek word meaning 'scars'. These scars occur within the central nervous system and manifest into various symptoms, including muscular spasms, a loss of motor control, fatigue, incontinence and other debilitating neurological symptoms.
There is currently no known cure for MS, however, there are a number of treatment options available to help manage the symptoms and slow down the progression of the disease.
2020 is the flag bearer for World MS Day, as this year's theme 'Connections: I Connect, We Connect' will run through to 2022. This new campaign aims to bring to light the loneliness and social isolation that many with MS across the globe experience.
MS creates social barriers and causes negative consequences for sufferers, which is what the MS Connections campaign aims to challenge. The networks that support those suffering from MS will be celebrated and self-care will be championed during this three-year observance starting in June. MS Australia will be providing online tools to help people with MS connect virtually.
We here at Gourmet Meals are strong supporters of World MS Day, as some of our long-time customers suffer from this disease. We understand that many of those affected by MS can be isolated and find it challenging to grocery shop and prepare meals. As an NDIS registered and approved provider, we can provide meals to those who have the quotable line item 01_022_0120_1_1 "Assistance with the cost of preparation and delivery of meals" in their plan; this item falls under Household Tasks and Core Supports.
The MS NDIS participant, once approved for the above, will be able to have healthy, delicious and nutritious meals delivered straight to their doorstep. Under the NDIS scheme the customer will only be billed for 30% of the meals, while the NDIS pays for 70% and the delivery. Our drivers can assist with putting the meals away should this be helpful.
Make the "connection" with Gourmet Meals and let us help make life just that little bit easier by doing all the hard work of preparing and delivering meals for you; check out our NDIS page for more information here. If you require any further assistance, please call 1300 112 112 to speak to one of our friendly staff members.
Tags: World Ms Day, Ms, Multiple Sclerosis, NDIS Approved Meals, NDIS Approved Provider, Meals Delivered, Frozen Meals Delivered
Related Articles