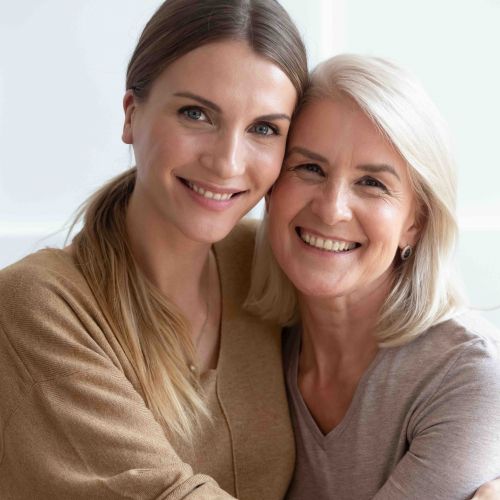 While some of us may be a bit sceptical about the origins of Mother's Day and suspect it's just another annual celebration dreamed up by retailers to make money, it is, in fact, a long-standing occasion celebrated right around the world.
It has varying origins in different countries, but at its heart it's aimed at honouring the contribution of mothers, recognising the strength of maternal bonds and applauding the role of mothers in our communities.

Given that not all women can – or want to – become mothers, in recent years however, women in general are increasingly embraced as part of the celebration and recognition on Mother's Day.
I find this quote particularly poignant:
All women are mothers because all women bring life to the world in some way. Holley Gerth.
No matter whether we take the narrow or broader interpretation of the word 'mother', it's important to recognise the role that mothers play in our lives and to be thankful for their contribution. This is particularly true in these challenging times when many elderly mothers are isolated from their families.
If we are missing our mothers and finding it hard doing life without them, imagine how they might be feeling during these unprecedented times of isolation and social distancing. In thinking about my own mum, here are a few points from a blog I read that reminds me of some of the things to be thankful for.
If it weren't for your mum, you wouldn't be breathing right now. If nothing else, you should thank her for that.
Mothers are the emotional backbones of the family. They provide the holding place for everyone's feelings and do their best to keep us from being hurt.
Our mothers worked hard and made sacrifices, so our lives would be better.
Mother's Day is a perfect opportunity to show our mothers (and don't forget the mother of your children if you're a father!) how grateful you are that she's in your life. Don't waste the opportunity to say how much you love and care for her, even if you can't necessarily be with her.
Consider giving the special women in your life a Gourmet Meals gift voucher for this Mother's Day on 10th May. They will love the convenience of having meals delivered to their doorstep – especially if they're isolated, or if they are an essential worker.
And a gentle reminder too that we are still open for business, and, are ready to deliver our delicious and nutritious meals straight to your mother's doorstep.
Tags: Mothers Day, Mothers Day 2020, Mothers Day Gift Ideas, Meals Delivered, Frozen Meals Delivered, Gluten Free Meals Delivered
Related Articles