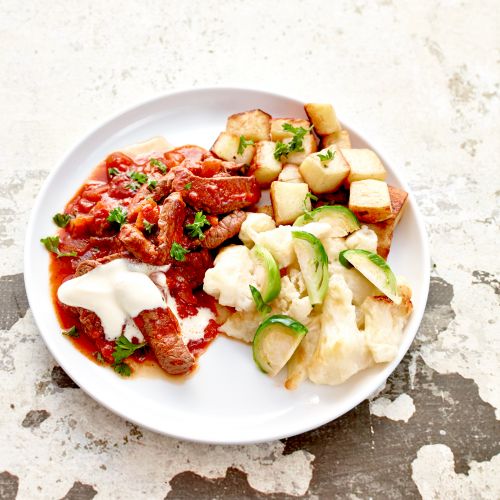 Flu season is upon us, and many of our family members are at a high risk of getting sick including; children under the age of 5, pregnant women, people who suffer from heart disease, liver or kidney disease, and adults who are 65 years and older.
Our elderly parents are at a higher risk, as, when it comes to eating, the physical time and effort that it takes to prepare, cook and clean up is often too much, so they just don't bother. This means that with their bad eating habits, they tend to neglect their health without realizing it, which then effects their strength and immune system.
Getting the Flu shot at this time of the year is a great way to help prevent sickness, however, there are extra steps you can put in place to support your family members' immune system in the long run, and that is by ensuring healthy nourishing meals are provided to keep their immune system strong.
Gourmet meals can help keep your loved ones healthy this flu season with one simple solution: offering nutritional, affordable and convenient home delivered meals right to their doorstep. In fact, our drivers will pack the meals into the freezer for our senior customers to make it easier for them to stay on top of their nutrition.
With ingredients mostly sourced from local farmers, and, through the use of the latest snap-freezing techniques, we ensure no added flavours, colours or preservatives are required. We have a wide range of nutritionally balanced and portion-controlled meals, all of which are all Gluten free, and we can cater to all diets from gluten free and dairy free to low salt, low fat and many more. It is for this reason that many dieticians, nutritionists and medical specialists recommend Gourmet Meals as they recognize the health benefits of eating our well balanced, nutritious and wholesome meals.
You can check out our meals and nutritional values for yourself here.
Simply order online in a few clicks or phone your order through on 1300 112 112.
Tags: Flu Season, How To Fight The Flu, Flu Prevention, Flu Shot, Healthy Eating, Frozen Meals Delivered, Gluten Free Meals, Meals For Elderly, Family Meals Delivered
Related Articles