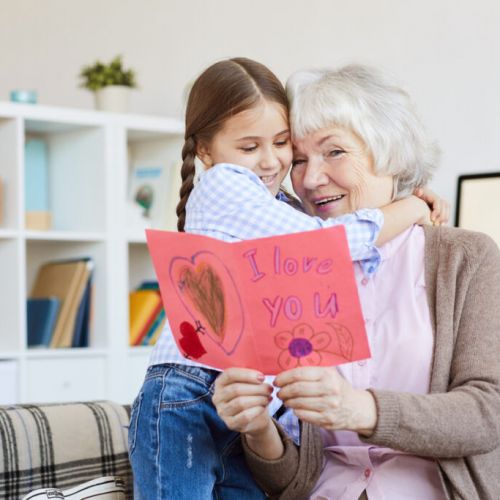 "When you look at your mother, you are looking at the purest love you will ever know." - Mitch Albom
This year, Mother's Day falls on Sunday 8th of May. It's a good time to remember how important mothers are and to show them how grateful we are for having them in our lives. Depending upon what your mum likes, there are several fun ways to celebrate Mother's Day with her. Following are some things you can do to show her just how much you love her.
Surprise her with a lovely gift. There are plenty of gift ideas that you can give your mum as a token of your love. If you know exactly what makes her happy, then it will be easy for you to get her a meaningful gift. Otherwise, make sure to think of something that really speaks of how much she means to you. Flowers make a great gift as they offer a wonderful way to express your love and appreciation.
Spend a day together. Spend a day, or even just a few hours, having a great time together. Do things that she always wanted to do with you. Go for a picnic, or a bush or a beach walk. Treat yourselves to a day spa together, or, run a movie marathon at home and maybe play some fun games afterwards. Moments like these provide the perfect opportunity to really bond and get all the uninterrupted time in the world to chat, laugh and truly enjoy each other's company.
Give her a rest day. One of the best gifts you can give your mum for Mother's Day is time off. Encourage her to take a rest, enjoy the lazy Sunday, or have fun with friends by freeing her from all the domestic work. If you want to make her even happier, you might consider taking over some of the household chores whilst she relaxes and unwinds.
Invite her over for a special home-cooked meal. This is a simple yet meaningful way to show her how much you appreciate her. You can try to recreate her favorite meal and serve it in a special way. She has cooked meals for you for years, so doing the cooking for her on this special day, will not only give her the break she deserves, this will also make an ever-lasting impression on her.
Gourmet meals appreciates all the mothers out there—the job they do, the sacrifices they make, and most of all, the unconditional love they give.
Treat your mum to some Gourmet Meals this Mother's Day. Our menu is full of delicious and nutritious options that your mum will surely love. Find out how to purchase a Mother's Day Gift Voucher on www.gourmetmeals.com.au or by calling 07 5529 3000, or just organize a "surprise" delivery of our delicious meals straight to your mother's doorstep.
Tags: Mothers Day, Mothers Day 2022, Mothers Day Gift Ideas, Meals Delivered, Frozen Meals Delivered, Gluten Free Meals Delivered, Nutritionally Balanced Meal, Mothers Day Celebration, Mothers Love, Unconditional Love, Delicious Meals
Related Articles