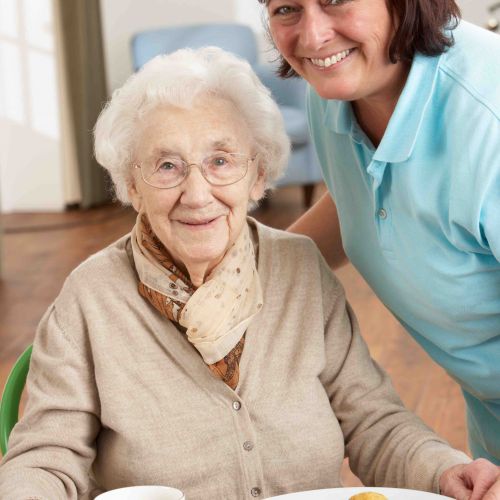 The World Health Organisation estimates that there are at least 62 million stroke survivors around the world. With these statistics, it's likely that you, or someone you know, has been personally affected by stroke.
A stroke can strike at any time and happens when one of the blood vessels that supply blood to the brain ruptures and begins to bleed, or, is suddenly blocked. This may cause a part of the brain to die, leading to the sudden impairment of function. Some of the symptoms of this include difficulty thinking, seeing, speaking or swallowing, or paralysis of certain parts of the body.
According to the Queensland Brain Institute, 50,000 Australians suffer from stroke each year. This high number validates the creation and observation of National Stroke Week across Australia. This year, National Stroke Week runs from 31st August to 7th September.
As part of the event, Australians right across our nation will be taking part in challenges to help raise awareness regarding stroke and to encourage others to learn about stroke risks and prevention.
In 2020, National Stroke Week is all about celebrating Australians who know and can recognise the signs of stroke. As part of the campaign, these people are being dubbed F.A.S.T heroes, after the signs of stroke, which are 'Face, Arms, Speech and Time'. If one side of the face sags, the arm can't be raised and speech is slurred, take immediate action.

Time is critical if someone is having a stroke. The longer a stroke goes untreated, the more damage can be done possibly permanently to the brain. The idea is that if someone knows and recognises these signs in another person, they can call an ambulance immediately and potentially save a life.
While some stroke risk factors such as age, gender, family and health history are genetic, one of the biggest contributors to stroke is poor health. That's why it's important to make time for a health check and take charge of your wellbeing by pursuing a healthy lifestyle. This includes reducing diet-related factors that can contribute to high cholesterol, high blood pressure, type 2 diabetes and heart problems.
Here at Gourmet Meals, we are naturally very aware of the importance of a healthy and nutritious diet. Eating meals that are low in salt and saturated fats, together with exercise, moderate alcohol consumption and smoking cessation, can all help to reduce the risk of stroke.
Gourmet Meals is here to help support you by offering healthy meal choices and to make your life – and those you care about – much easier by doing all the hard work for you. We provide healthy, portion-controlled and wholesome meals that taste great – delivered right to your door! Gold Coast locals can also buy our nutritious and tasty meals directly from our warehouse at 46/215 Brisbane Road, Biggera Waters. We're open from 9 am to 4pm, Monday to Friday.
If you have any enquiries or need assistance, please call 1300 112 112 to speak to one of our team members!




Tags: National Stroke Week, Stoke Symptoms, Healthy Meals Delivered, Portion Controlled, Frozen Meals Delivered, Gluten Free Meals Delivered
Related Articles