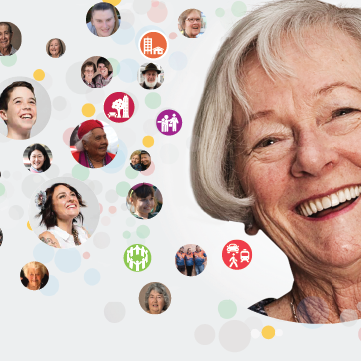 It's here once again and bigger than ever, offering events to suit all interests and most are free to attend. We love to celebrate our Seniors here at Gourmet Meals as they have so much to offer the community, especially the younger generation. Their memories, real-life experiences and skills passed down from generation to generation, allow the youth of today to continue sharing their stories, and to grow from the knowledge handed down to them. Our Seniors remind us of some of the challenges they faced, along with their triumphs and tribulations, and many of the life changing events that so many of them were a part of.
Seniors Week will be celebrated from 17th to 25th August, promoting positive community attitudes towards aging, and introducing new programs to enhance the lives of our Senior community.
Here are our top event picks for you to attend on the Gold Coast and in Brisbane:
Gold Coast

Brisbane

August 18 @ 9:30 am - 3:30 pm

Cascade Gardens, 2730 Gold Coast Hwy
Broadbeach, QLD 4218

August 19 @ 9:30 am - 12:00 pm

Southport Meals on Wheels Senior Citizens Association,

2 Whitby St Southport, QLD 4215

August 19 @ 9:30 am - 12:00 pm

Helensvale Library, Lindfield Rd & Sir John Overall Dr
Helensvale, QLD 4212

August 19 @ 11:00 am - 1:00 pm

Country Paradise Parklands, Nerang,

231 Beaudesert Nerang Rd
Nerang, 4211

August 20 @ 10:00 am - 1:00 pm

Labrador Community Hub, 57 Billington St
Labrador, QLD 4215

August 20 @ 1:00 pm - 2:00 pm

Robina Library, 196 Robina Town Centre Drive
Robina, QLD 4226

August 21 @ 8:00 am - 10:30 am

PCYC Gold Coast, 180 Monaco St
Broadbeach Waters, QLD 4218

August 19 @ 10:30 am - 11:30 am

Oxenford-Coomera Community Youth Centre, 25 Leo Graham Way
Oxenford, QLD 4210

August 17 @ 9:00 am - 9:30 am

Walton Bridge Reserve, 931 Waterworks Road
The Gap, 4070



August 18 @ 10:00 am - 11:30 am

60 Mount Nebo Road
Enoggera Reservoir, QLD 4520

August 21 @ 5:00 pm - 5:45 pm

Indooroopilly Hotel, 3 Station Rd
Indooroopilly, QLD 4068

August 22 @ 1:00 pm - 2:00 pm

Elorac Place, Community Centre, 11a Southampton Rd
Carole Park, QLD 4300

August 19 @ 11:30 am - 12:30 pm

The Community Place, 20 Clark Street
Wooloowin, 4030

August 24 @ 5:30 pm - 10:30 pm

Jindalee Bowls Club, corner Sinnamon & Yallambee Roads, Jindalee, 4074


August 15 @ 9:30 am - 10:00 am

Capalaba Library, 14 Noeleen St
Capalaba, QLD 4157
With a huge focus on the inclusion and education of our Seniors through fun and engaging activities, and, by introducing new events, Queensland's Seniors Week is set to be magnificent in 2019. Mark your calendars and get set to enjoy the exciting events. For all Queensland Seniors Week event information Click Here.
If you know any Seniors who are dear to you, why not make their lives easier by letting them know about our wholesome, nutritious and delicious meals delivered straight to their doorstep. Gourmet Meals delivers weekly on the same day each week servicing the Northern Rivers, through to the Gold Coast, Ipswich, Brisbane outer suburbs up to Caboolture. You can check the delivery day here. Call us to speak with one of our friendly team on 1300 112 112 or simply order online.
Tags: Queensland Seniors Week, QLD Seniors Week, Seniors Events, Meals For Seniors, Meal Delivery For Seniors
Related Articles