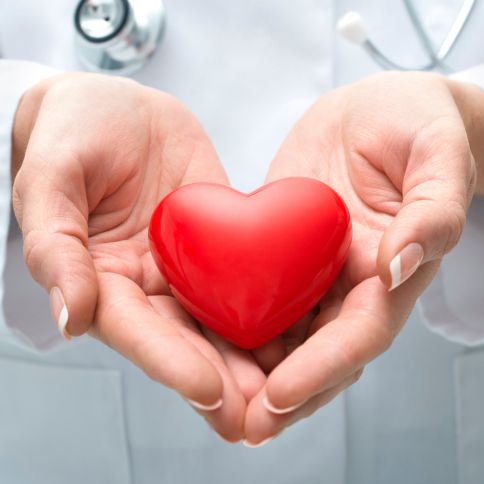 Are you aware that this week is Heart Week? There is a lot of speculation surrounding the topic of heart disease, and much of it is far from the truth, however, knowing some of the actual facts now will help you, and other women in your family and friendship circles, prevent contracting this deadly condition in the future.
Cardiologist report that heart disease is the number one killer of Australian women; it kills three times as many women as breast cancer. Heart disease is often silent with no warning signs before a devastating heart attack, and half of the people who have a heart attack die before they get to hospital. This is why you need to find out if you're at risk.
Many of the risk factors for heart disease are unknown or silent, so unless you check for them you won't know they are there. There are several risk factors for heart disease, some you can change and some you can't change, for example your age. A woman's risk of heart disease increases at around the age of menopause and then continues to increase after that. Another risk factor that you cannot change is your family background and history; if you have a close family member who's been affected by heart disease then your risk is increased.
Let's take a look at what we can change:
high blood pressure
high cholesterol high
high blood sugars
kidney disease
sleep apnoea
depression
These are all conditions that can be managed under the guidance of your GP. Your lifestyle and choices are also important such as smoking, being overweight and/or inactive or having a diet which is high in salt or saturated fat also increase your risk. Ninety percent of Australian women have at least one risk factor for heart disease and over half have two or more; this is the reason why the Heart Foundation is encouraging women to see their local doctor for a heart health check from the age of 45, or 35 if you are of Aboriginal or Torres Strait Islander descent, in which case your risk factor will be higher.
It is also recommended that anybody under 45 should visit their doctor, even if only once, to have a routine heart check done, as you can be fit, active and well with a healthy weight and no obvious symptoms and still be at risk of heart disease due to high cholesterol or high blood pressure caused by genetic factors.
A heart health check is done by your GP and usually takes about 15 minutes. Your General Practitioner will speak to you about any symptoms of heart disease regarding your family history, smoking, your weight, your diet and how physically active you are; he or she will take your blood pressure and send you for blood and urine tests looking for high cholesterol, high blood sugars or kidney disease.
Making healthy choices such as eating balanced, portion-controlled meals every day is an excellent way to start looking after your heart. Gourmet Meals can help you with a diet low in salt and saturated fat and get you on the way to a healthier lifestyle. In fact, at Gourmet Meals, we offer many dietary options and cater for a range of nutritional needs recommended by nutritionists such as dairy free, low fat and fat reduced, low salt and salt reduced, high protein, gluten free and high fibre. Not only is Gourmet Meals the healthy option, it is affordable and convenient, having the option to have the meals delivered straight to your doorstep. Browse our menu today for a healthier you, and make sure to look after that precious heart of yours.
Tags: Heart Week, Heart Disease, Healthy Eating, Healthy Meals Delivered, Portion Controlled Meals
Related Articles