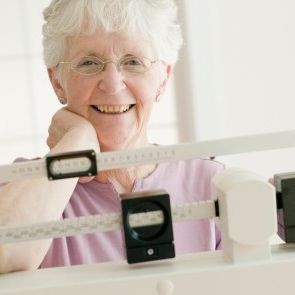 One of the many challenges of getting older is maintaining a healthy body weight, it's very common for our seniors to let's say lose interest in food and to not nourish their body with the vital nutrients it needs. This leads to malnutrition and is a leading health concern for our seniors.
For the elderly, nutritional focus is often first on calories and proteins, ensuring they are getting enough to maintain energy and muscle mass to get on with their everyday lives. Having a healthy body weight can also ward off many sicknesses and ailments, therefore it is of the utmost importance.
Whilst there are a number of contributing factors as why the elderly may be losing their appetites, here are some of the major reasons:
Illness and treatment; such as cancer, gastrointestinal disease and mental illness are very common
Medications; many medications cause nausea
Difficulty chewing and swallowing; this could be due to needing dental care
Constipation and gut issues
Dementia and Alzheimer's
Feeling dizzy and nauseated
Feeling tired and exhausted
Being alone; often having thoughts of there is no point cooking for one
Getting to the shops for fresh food; this can be a mobility issue or financial
Preparation, cooking and cleaning; the physical time and effort is often too much
Financial reasons
Unappetizing foods; being on specific diets such as low fat, low sugar and low salt.
It is for these reasons that a lot of nutritionists and dieticians recognise the nutritional value in Gourmet Meals and have recommended Gourmet Meals to many of our current customers. Having portion controlled, frozen meals on hand that are packed with nutrients, can help with the unnecessary weight loss. Not only are the meals delicious, they provide an affordable option giving variety, nutrition, ease of preparation and cater to many specific dietary needs.
In addition to the nutritionists and dieticians, family members also see great nutritional value, offering affordable and convenient home delivered meals delivered to their loved ones.
Gourmet Meals provides one simple solution to help our elderly loved ones maintain a healthy body weight. Go to our menu today to see the nutritional value, affordability and variety of offer.
Tags: Elderly Nutrition, Senior Nutrition, Meals For Seniors, Preventing Weight Loss In Elderly, Meals Delivered, Seniors Meals Delivered
Related Articles