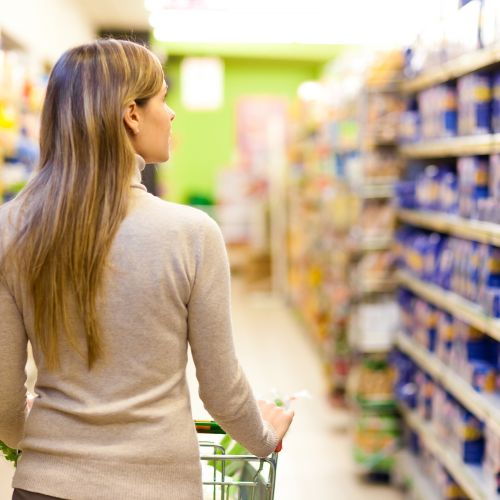 Being part of an increasingly busy society, we're all as time-poor as ever. So when a "life hack" presents itself that saves us time and money, we tend to take notice. Enter: Gourmet Meals delivered to your door!
Not only are Gourmet Meals dishes prepared in-house locally at Labrador on the Gold Coast, they're also made by highly skilled chefs who have trained in Europe at renowned culinary schools and who've cooked for those with the most discerning taste-buds such as former US presidents, celebrities and members of the royal family. Fresh produce is key, as is the nutritional information listed on each dish, perfect for health-conscious families, even those with specific dietary requirements. From dairy-free to low-fat, fat-reduced, salt-reduced, high protein, gluten-free and high fibre, everyone is catered for. Choose from a variety of nutritious and delicious meals including chicken curry, cottage pie, potato and leek soup, fried rice, strawberry cheesecake and tiramisu.
Being snap frozen and delivered to your home, convenience is top of mind. Traipsing the aisles of the supermarket, waiting in line at the checkout, lugging heavy groceries bags to the car and painstakingly cooking meals at home can easily be made things of the past, thanks to Gourmet Meals!
The production team of three five-star chefs and an array of qualified cooks have done the hard work for you. They've shopped the freshest ingredients, cooked the finest recipes and packaged everything up in convenient, individually portion-controlled frozen meals. Delivered all over the Gold Coast, Northern Rivers, Ipswich, and outer Brisbane suburbs right up to Caboolture. Every suburb is serviced once a week. There are no contracts, so you won't feel locked in at any time. Orders can be made on a casual basis, and all that is required is a minimum order of $47 and a delivery fee of $7. Place your order now!
Tags: Meal Delivery, Meals Delivered, Meals Delivered Gold Coast, Meals Delivered Brisbane, Meals Delivered Caboolture, Frozen Meals Delivered, Healthy Meals Delivered
Related Articles