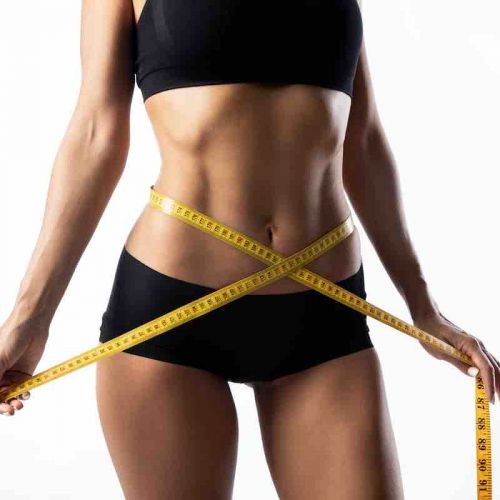 The holidays are always a good excuse to overindulge. You might have had a few extra shortbread cookies or Lindt chocolates, but that's no reason to beat yourself up. As long as an occasional splurge doesn't become a repeated excuse, you should be fine.
Post-holidays, people usually start working on their holiday bounce-back plan. What does yours look like? Did weight loss make it to your list of New Year's resolutions (again)?
Despite the spike of fad diets and other weight loss programs that promise a quick fix, a nutritious diet and increased physical activity remain to be the key to healthy living and better weight control. If you really want to lose weight and keep it off this year, you need to make permanent changes to your lifestyle and health habits.
Here are 4 simple steps that can help you shed those unwanted kilos while boosting your health at the same time:
1. Find what motivates you
Trying to lose weight takes time and effort -- and a whole lot of commitment. It certainly does not come easy to everyone, but finding something to motivate you can help. Understanding the different weight loss benefits before heading into your weight loss journey can give you the push that you need to get started. Making a list of what really matters to you, whether it's an upcoming special occasion or better overall health can help you stay focused and determined. Additionally, knowing your motivational factors and calling on them during the tougher times of your diet and exercise program can keep you going.
2. Get active, stay active
While it's possible to lose weight without exercise, it helps you burn off more calories that you can't cut through diet alone, and more calories burned equals more kilos lost.
Being active offers many health benefits, both physically and mentally. Apart from helping you with weight loss, regular exercise can help you build muscles and strong bones, reduce your risk of chronic disease, and even make you feel happier.
Think of small ways to increase your physical activity if you're too busy to squeeze in a proper exercise on a given day. Any extra movement helps burn calories, like choosing to take the stairs instead of the elevator.
3. Load Up on Healthier Foods
Developing a healthier eating habit that focuses on weight loss should include reducing your total calorie intake. But decreasing calories doesn't mean depriving yourself of foods you enjoy, although it may require a bit of adjustment.
Add more fruits, vegetables, legumes, whole grains, and plant-protein to your grocery list. Making plant-based foods a part of your regular diet is one way for you to lower your calorie intake. Always strive for variety, balance, and moderation to help you stick to your healthy eating regimen without giving up taste or nutrition.
Get your weight loss started with these tips:
● Eat at least three or more daily servings of fruits and vegetables
● Consume whole grains instead of refined grains
● Use modest amounts of healthy fats like olive oil, vegetable oils, avocados, nuts, nut butters and nut oils
● Decrease sugar intake, except the natural sugar in fruit
● Choose low-fat protein sources and skinless poultry
4. Make It a Habit
For long-term success in weight management, you should make it a habit to eat healthy foods and exercise, even after achieving your goals. Making lifestyle changes is a process, and it requires commitment and follow-through. It may be quite uncomfortable in the beginning and setbacks may happen, but over time, these changes will become just another part of your everyday routine.
After following these steps, the last thing to do is to reap the rewards of your healthy habits and lifestyle changes.
Need help in getting your diet off to a good start?
Gourmet Meals' ready-made meals are tasty, nutritious, and ready in minutes – so you don't have to compromise on taste and nutrition. You can order from our wide selection, and be confident that you'll receive a delicious meal catered to your dietary needs.
Read more about our gluten-free meal options, browse through our menu, or contact us on 1300 112 112 for more information.
Tags: Weight Loss Tips, Weight Loss, Healthy Eating, Frozen Meals Delivered, Portion Controlled Meals, Gluten Free Meals
Related Articles